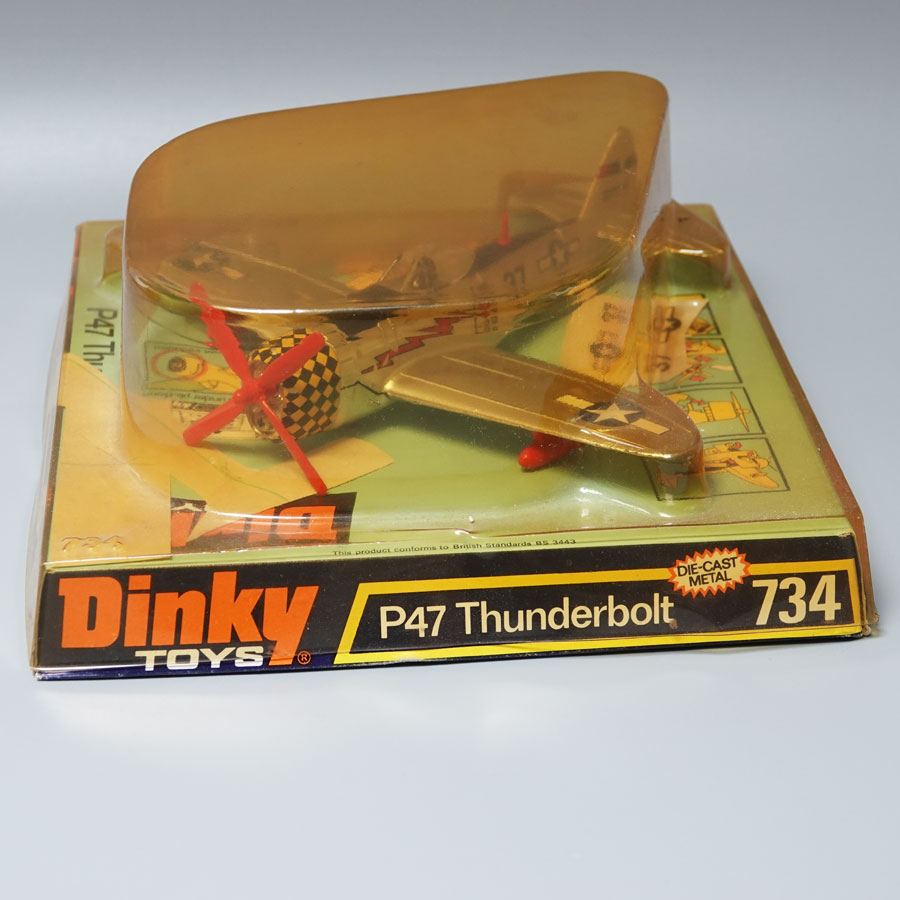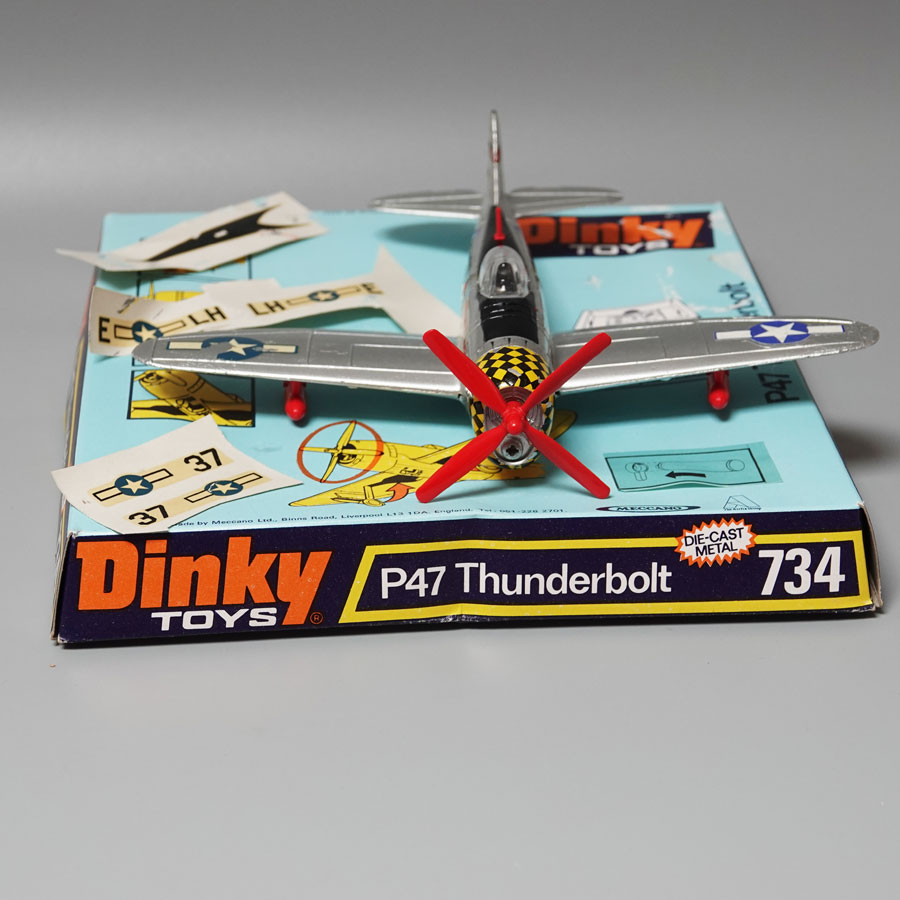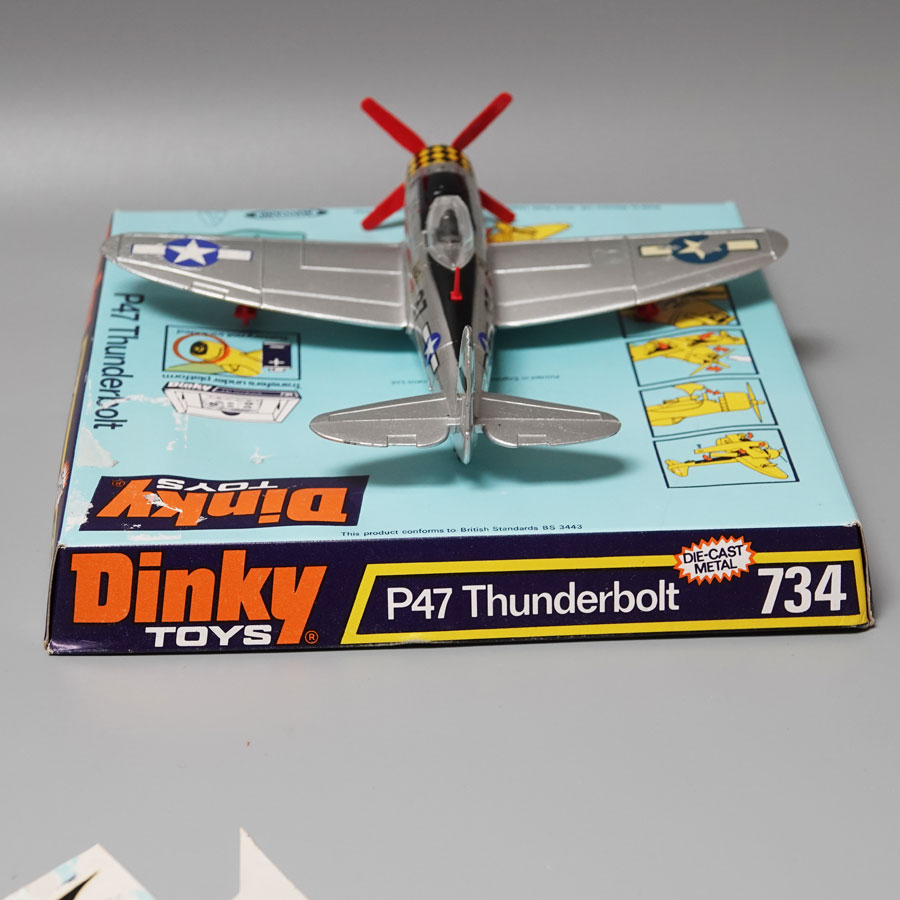 Dinky 734 P47 Thunderbolt #2 For Sale
MODEL NAME: Dinky 734 P47 Thunderbolt #2
CONDITION: Excellent
BOXED: Card base is near mint ,there is some wear where the decals were. plastic lid has yellowed and has three small splits.
REMARKS: Model is very near mint, there is some damage to one wing decal and a little to the nose decal. There are other decals that havent been applied one of which was upside down on the card base and has taken some of the blue off. This has retracting wheels and 2 missiles.

£140.00 + shipping
For more photos or information please email me on sales@diecast4u.co.uk
Payment Options
Select Country (for Shipping)
You may also be interested in...