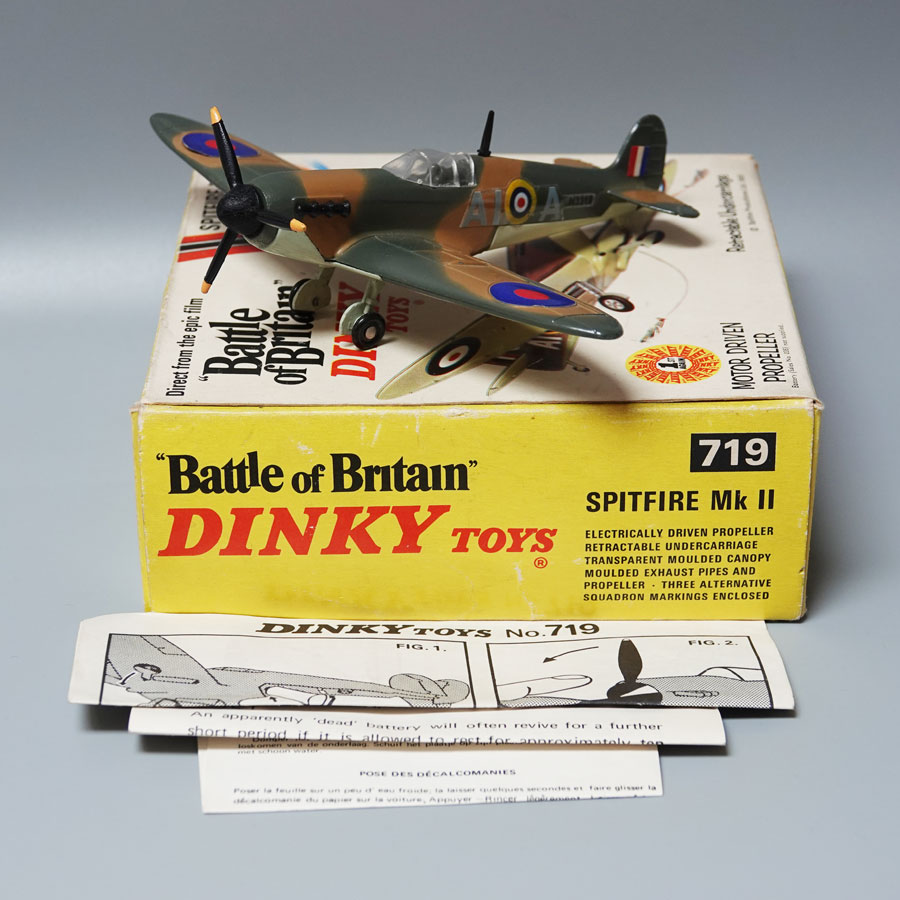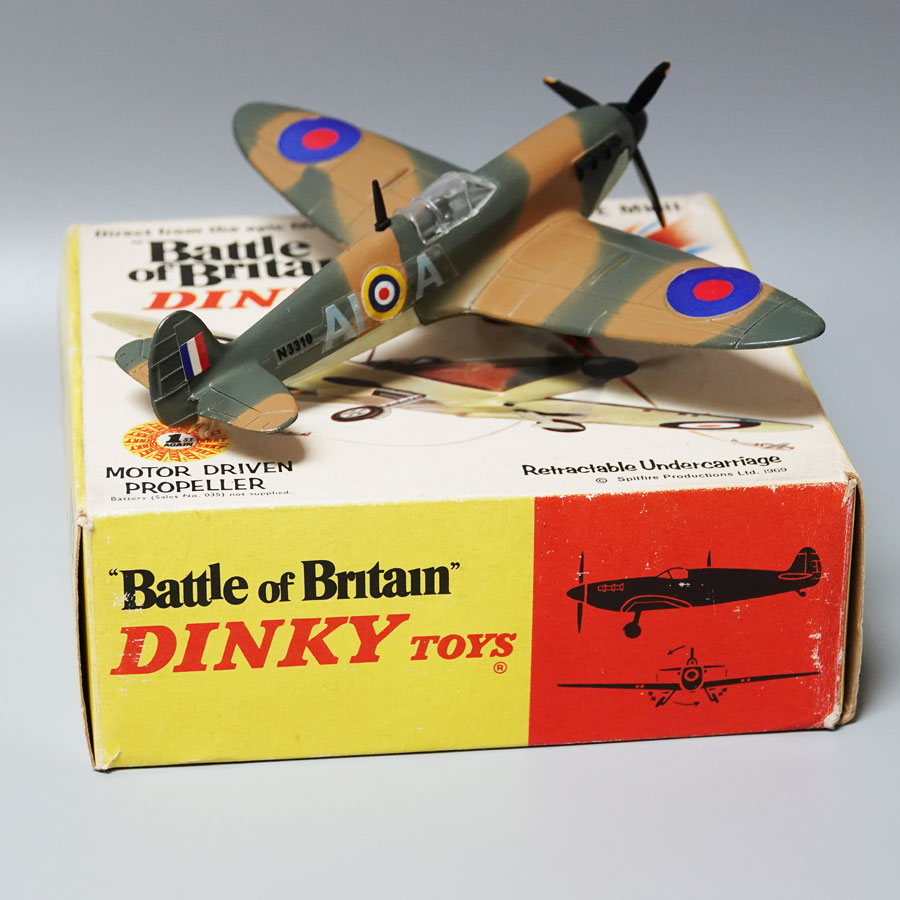 Dinky 719 Battle of Britain Spitfire Mk ll For Sale
MODEL NAME: Dinky 719 Battle of Britain Spitfire Mk ll
CONDITION: Excellent
BOXED: Box has some age related wear and two small tares to either end flap, there is also a small hole where the wing has pushed through slightly. This is complete with the inner packing which is near mint.
REMARKS: Model is mint with no damage to the propeller,cockpit or airial. This has retractable wheels . It also comes with instructions and two other leatflets.
£135.00 + shipping
For more photos or information please email me on sales@diecast4u.co.uk
Payment Options
Select Country (for Shipping)
You may also be interested in...