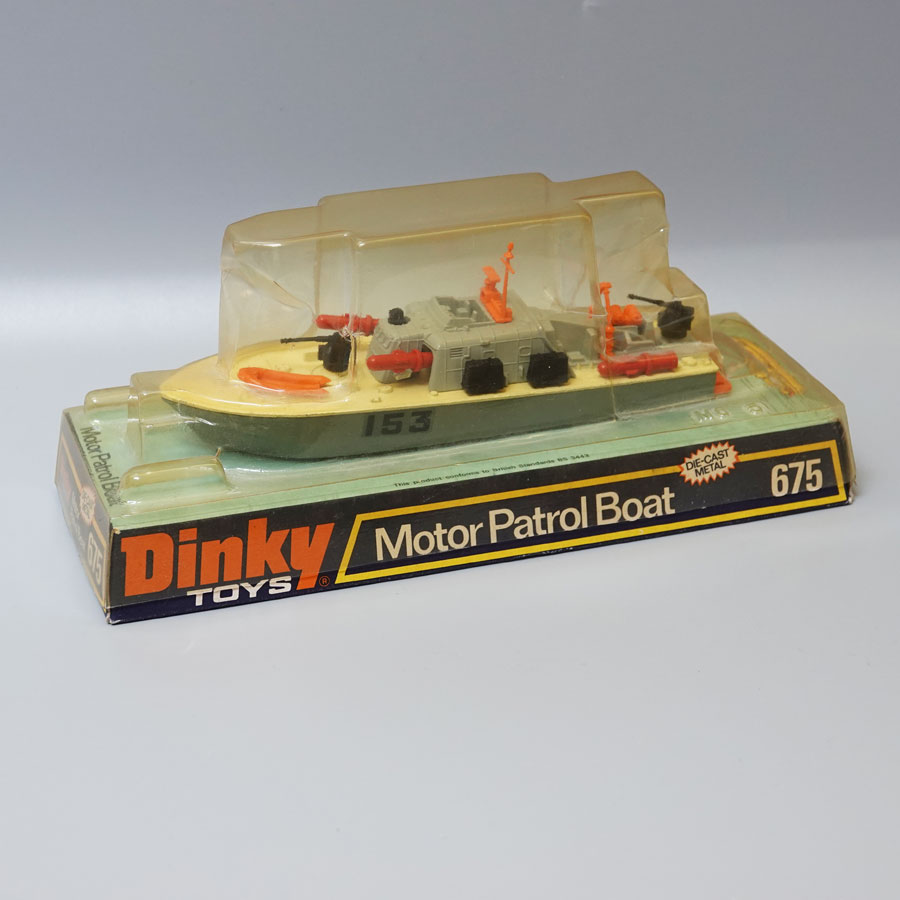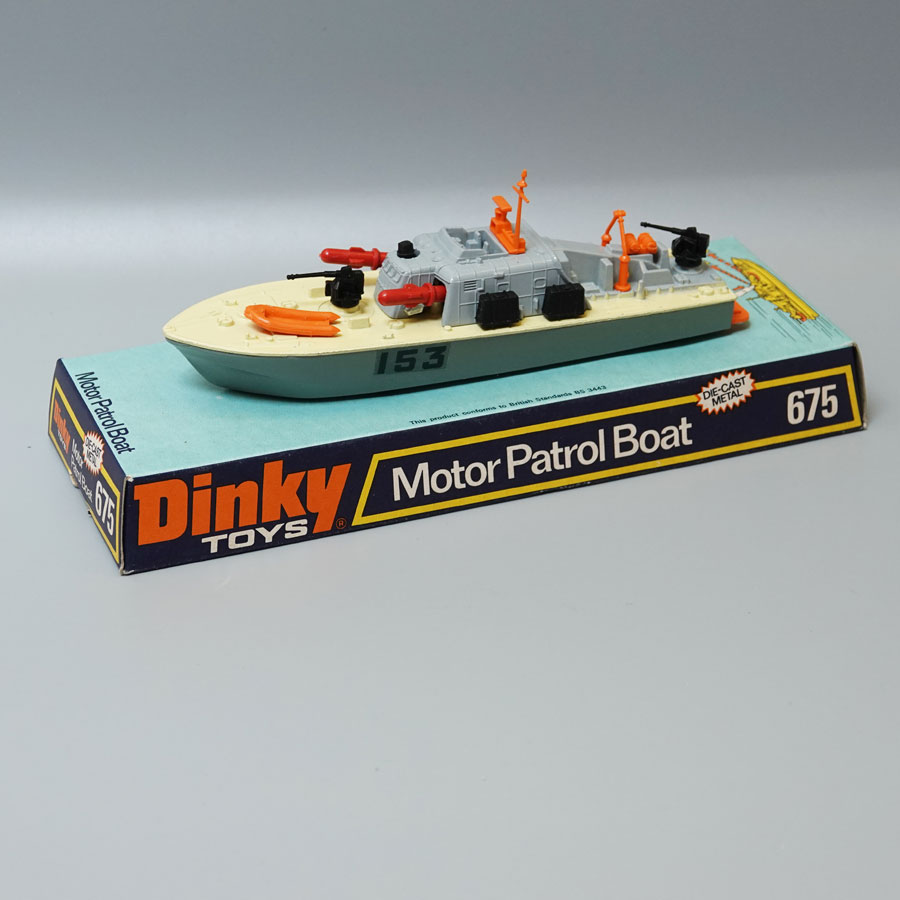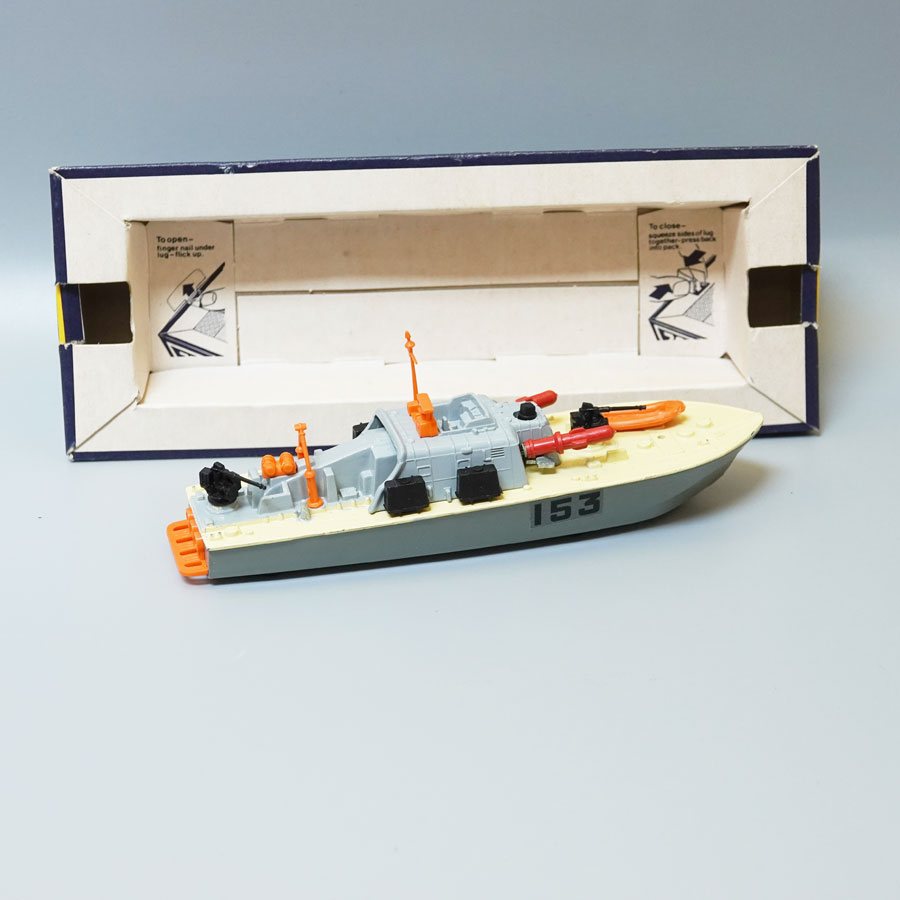 Dinky 675 Motor Patrol boat For Sale
MODEL NAME: Dinky 675 Motor Patrol boat
CONDITION: Excellent very near mint boxed
BOXED: Card base is mint, plastic top has yellowed slightly and does have some wear , there is tape inside over 2 small splits I guess to stop it splitting more.
REMARKS: Model is virtually mint I can see two tiny chips with a magnifiethis is complete with dingy,missiles and everything else that should be there.
£150.00 + shipping
For more photos or information please email me on sales@diecast4u.co.uk
Payment Options
Select Country (for Shipping)
You may also be interested in...