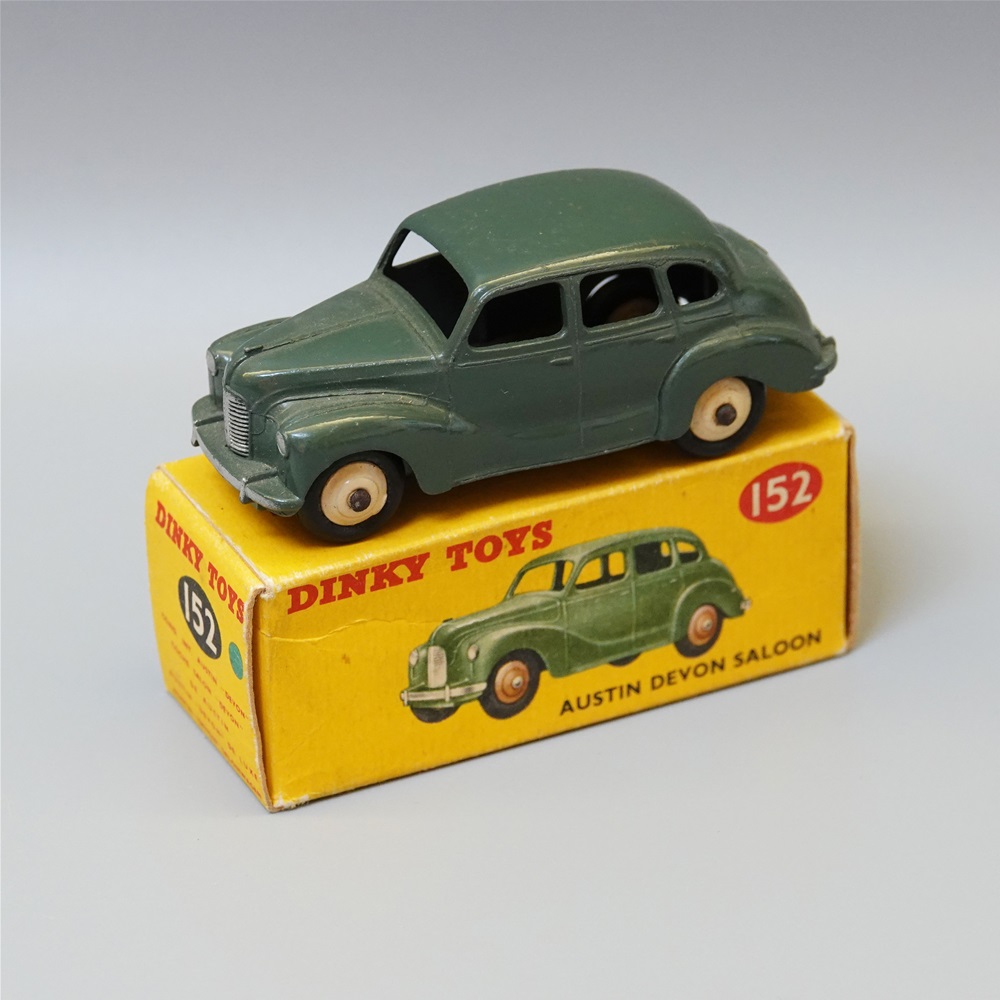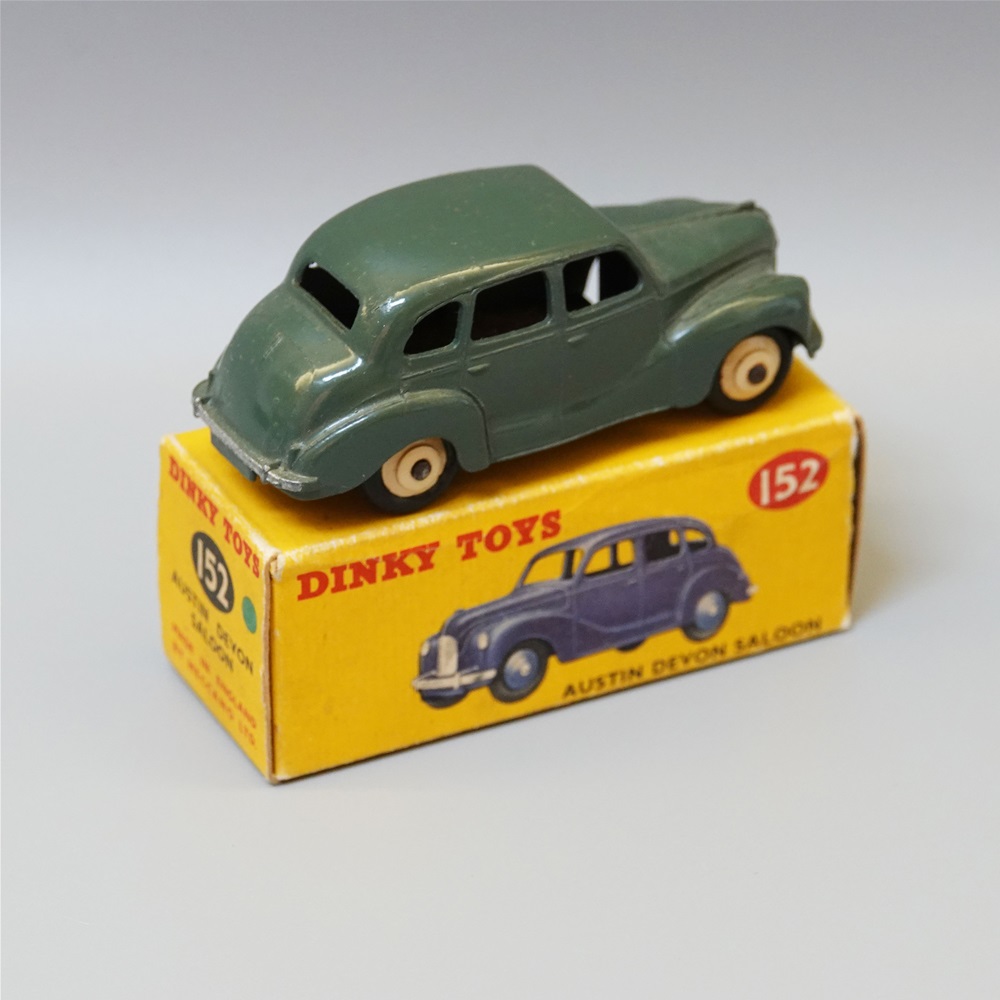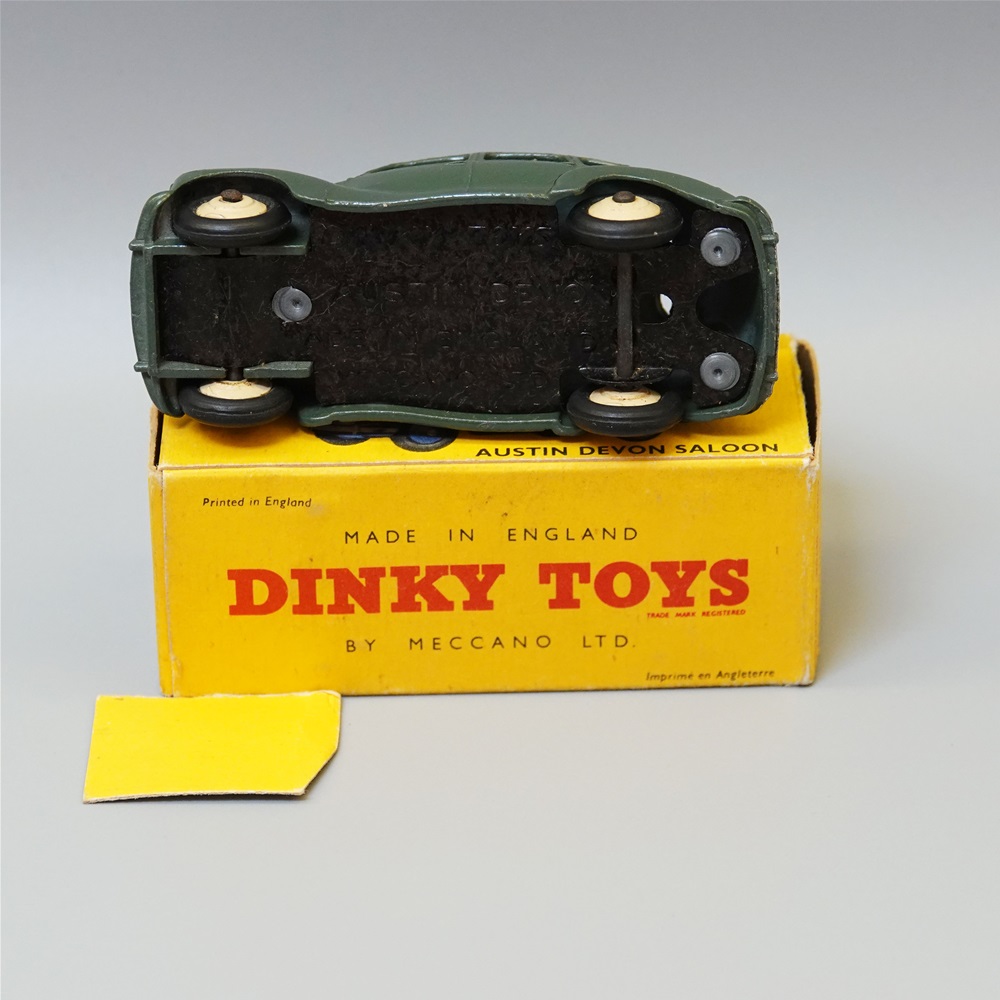 Dinky 152 Austin Devon saloon dark green cream hubs For Sale
MODEL NAME: Dinky 152 Austin Devon saloon dark green cream hubs
CONDITION: Excellent very near mint
BOXED: Box has some minor wear but does have 1 inner flap broken off but is present , the photo is showing the flap very light I think the flash hit it.It is the same colour as the inner flaps This has a small crease / buckle to one end and also has the correct colour spot.
REMARKS: Poor casting to the roof bonnet and boot,but paint wise very near mint with just a couple of very tiny chips,this is the cream hub version.
£200.00 + shipping
For more photos or information please email me on sales@diecast4u.co.uk
Payment Options
Select Country (for Shipping)
You may also be interested in...