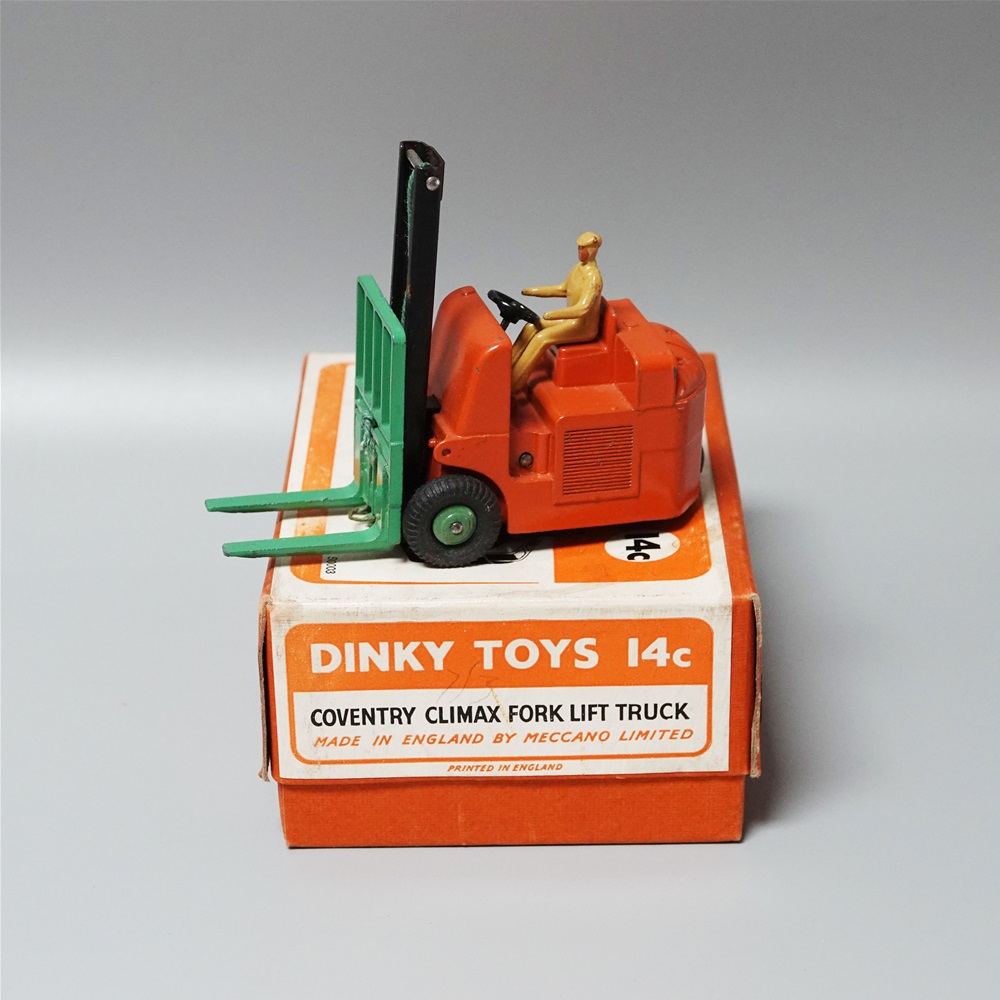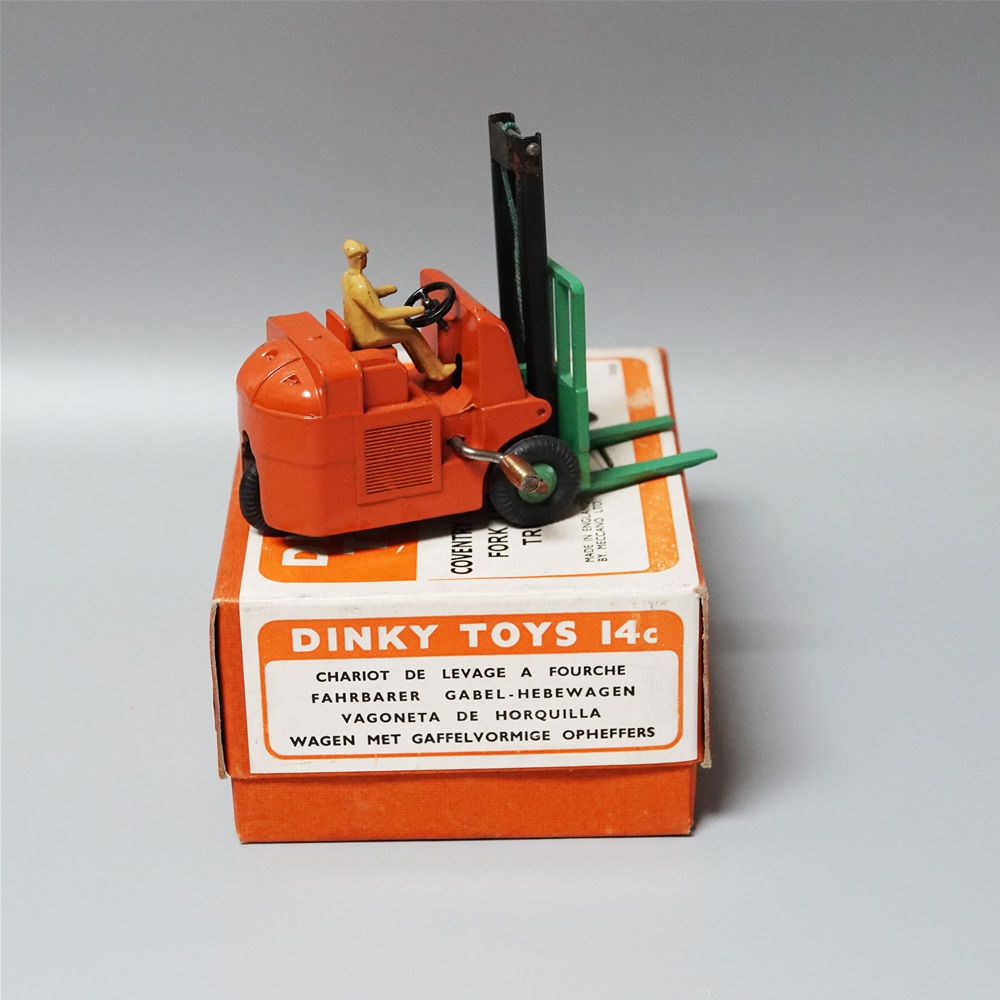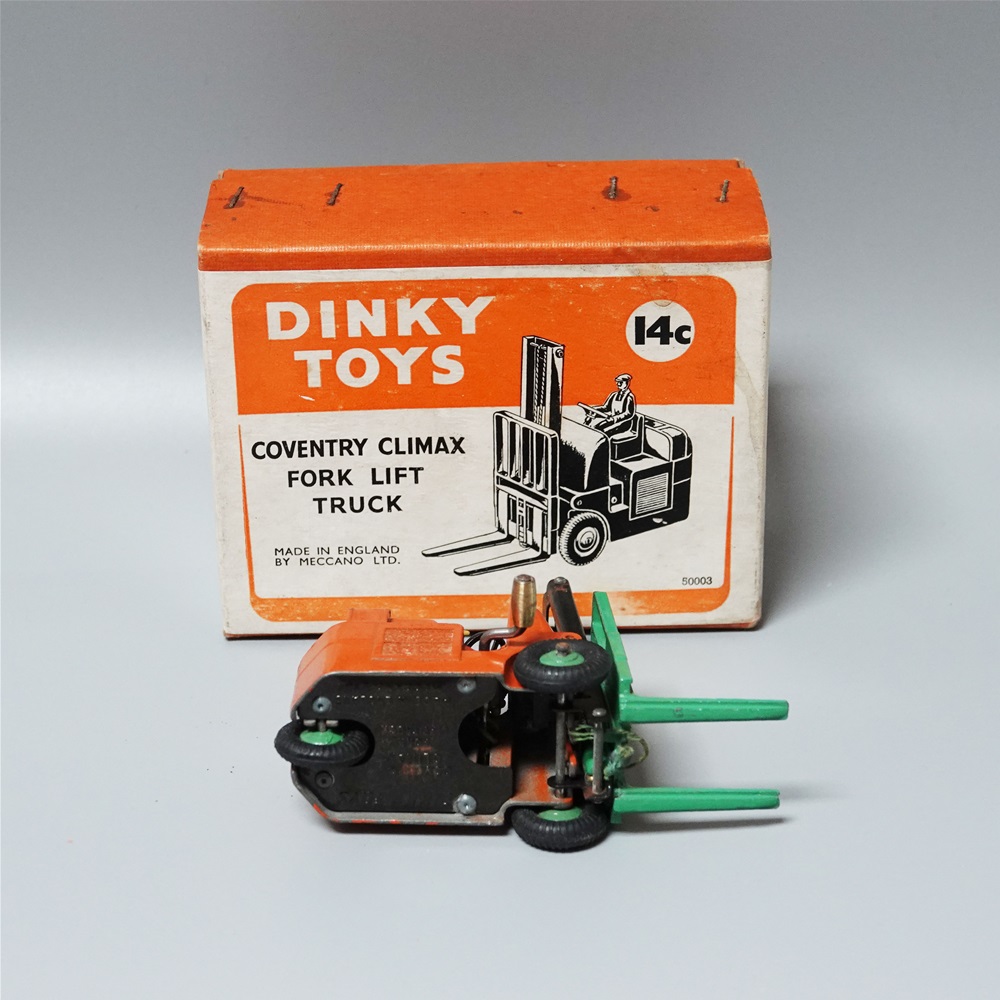 Dinky 14C Coventry Climax fork lift truck black wheels For Sale
MODEL NAME: Dinky 14C Coventry Climax fork lift truck black wheels
CONDITION: Excellent very near mint
BOXED: Very near mint,very minor wear,some staples have rusted, orange lable version complete with inner card.
REMARKS: Very near mint 2 tiny chips I can see at the front, this is the black tyre version.
All photos are enlarged so any chips will look larger than they really are.
£65.00 + shipping
For more photos or information please email me on sales@diecast4u.co.uk
Payment Options
Select Country (for Shipping)
You may also be interested in...