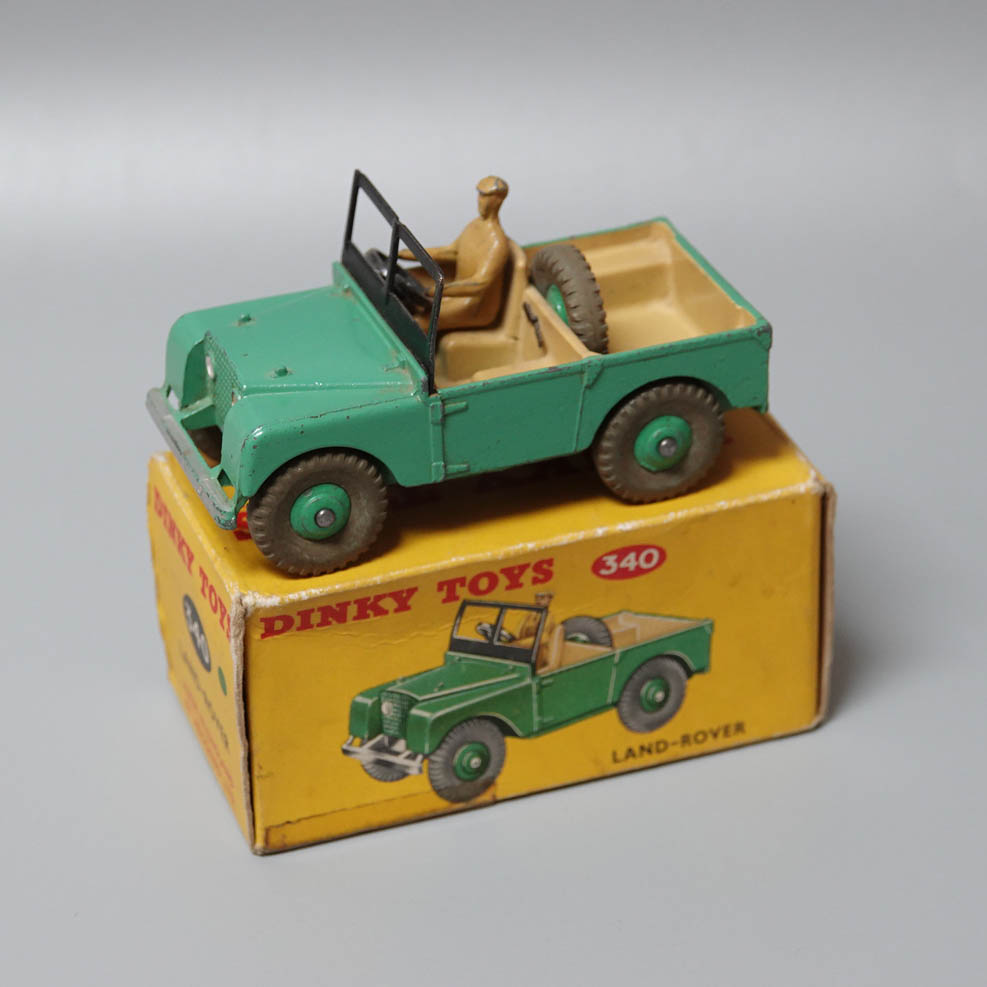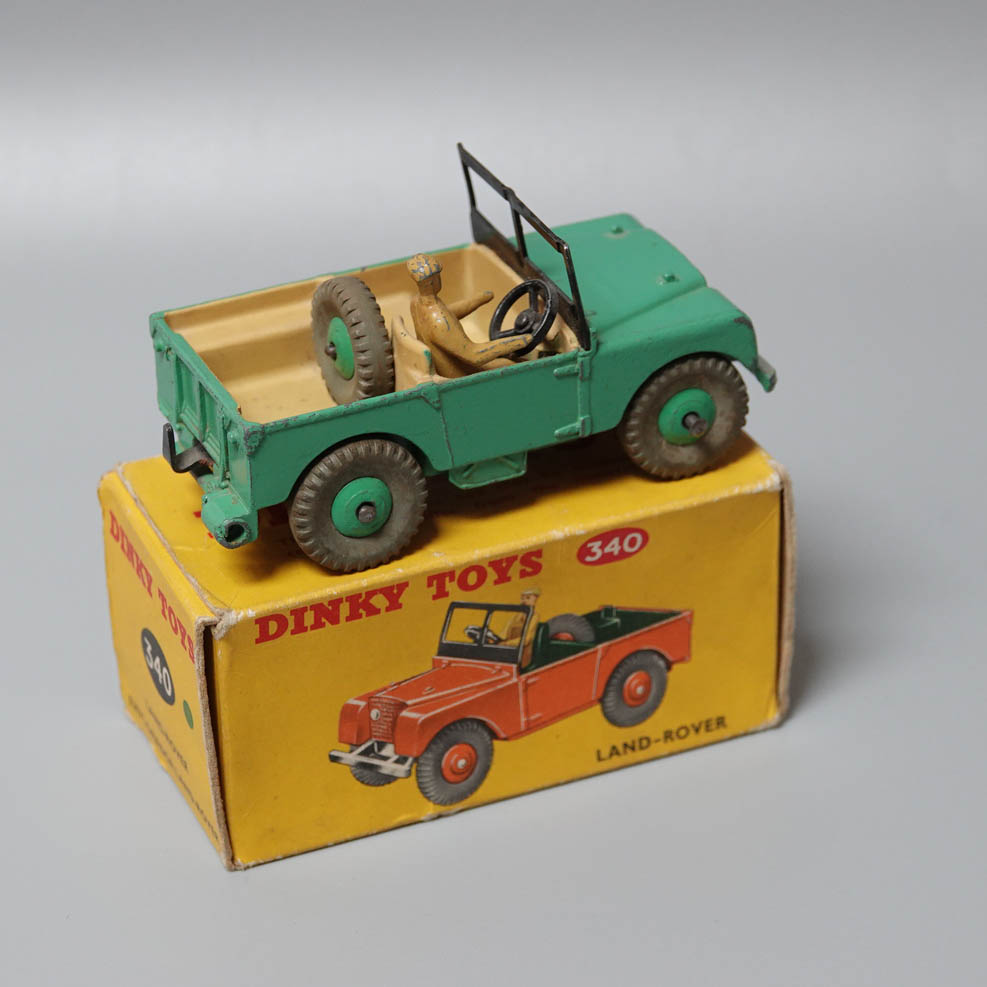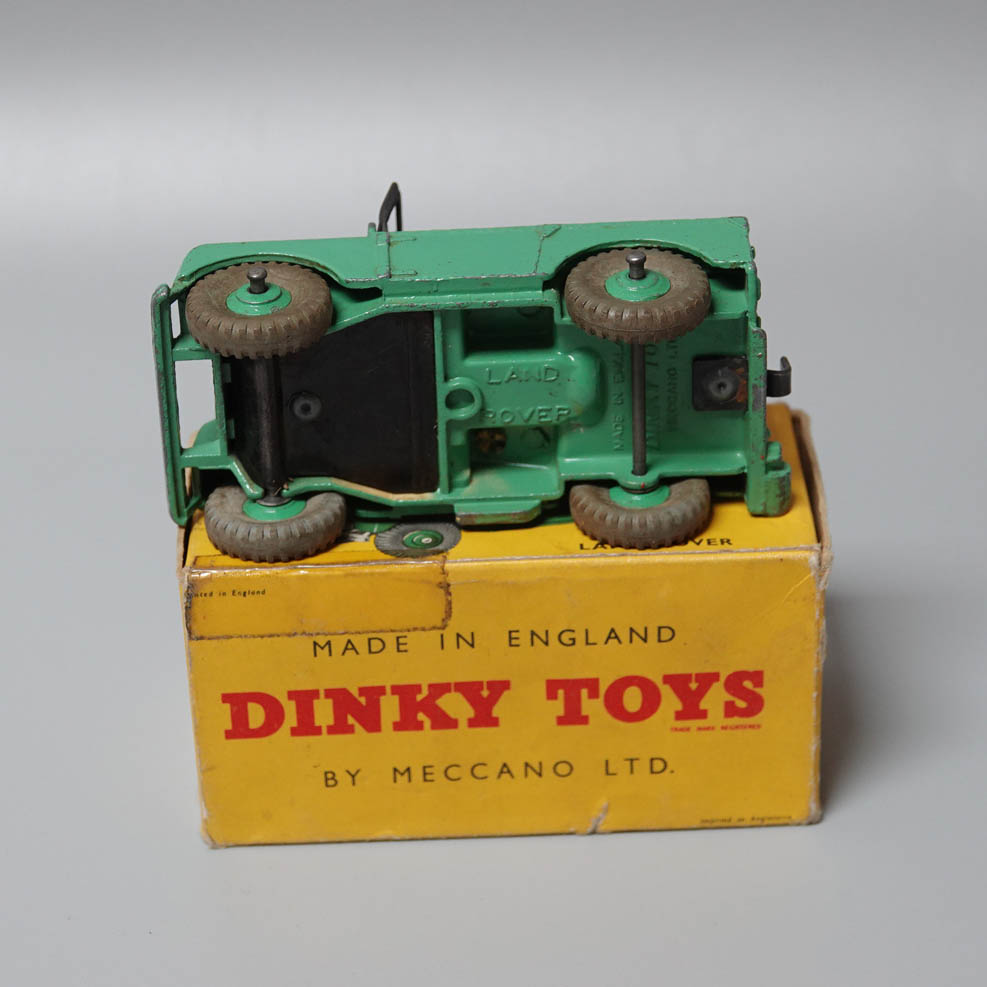 Dinky 340 Land Rover in green & tan For Sale
MODEL NAME: Dinky 340 Land Rover in green & tan
CONDITION:Good
BOXED: Box does have some wear and a buckle to one side tape along one edge but not split,correct colour spot
REMARKS: 1st issue some light chipping,driver also has some tiny chips this actually looks a lot worse than it really is,it would benifit a clean.
Pictures have been enlarged so any chips will look larger than they actually are.

£95.00 + shipping
For more photos or information please email me on sales@diecast4u.co.uk
Payment Options
Select Country (for Shipping)
You may also be interested in...