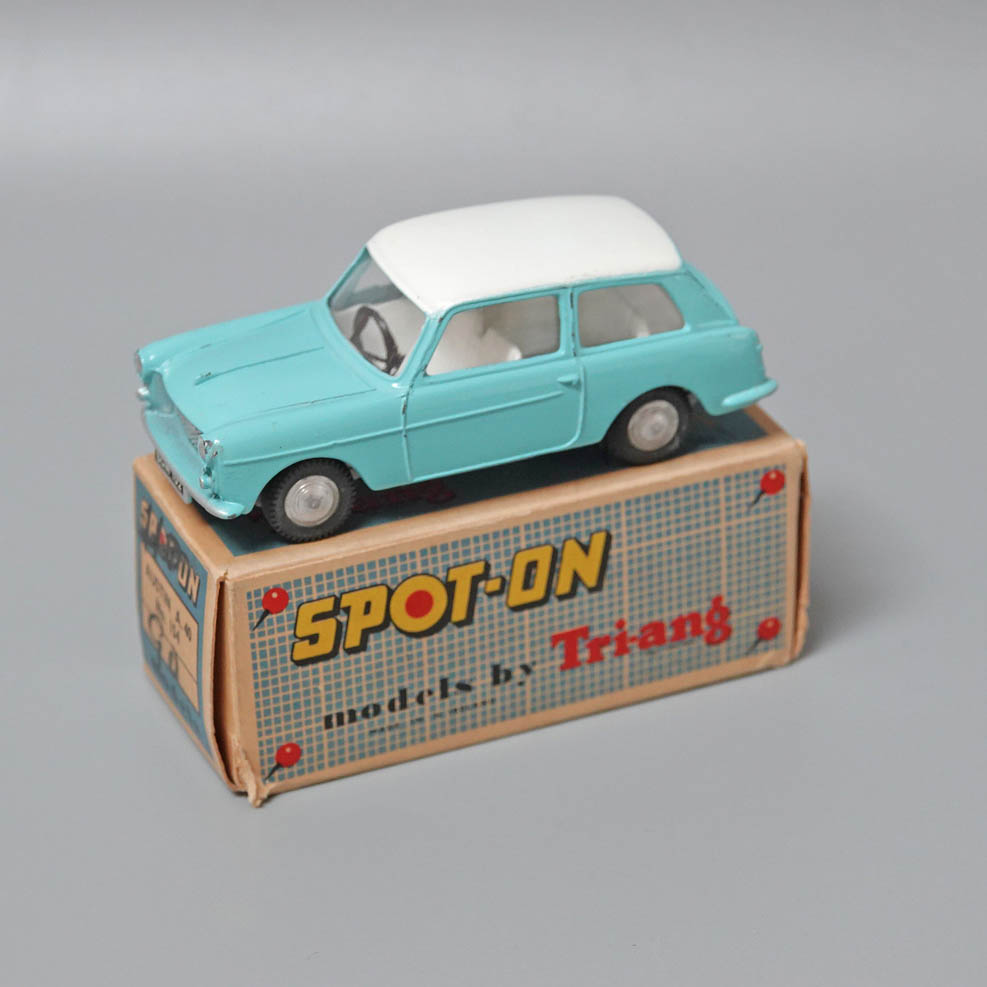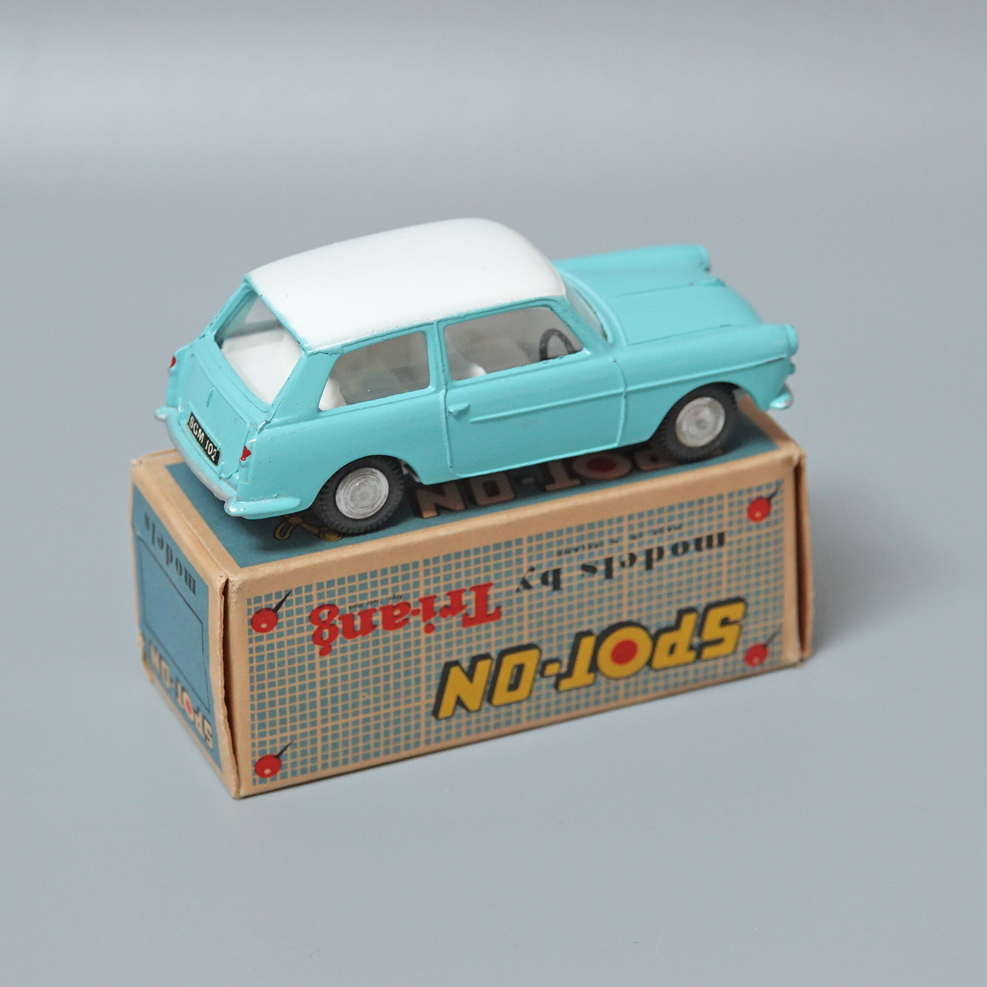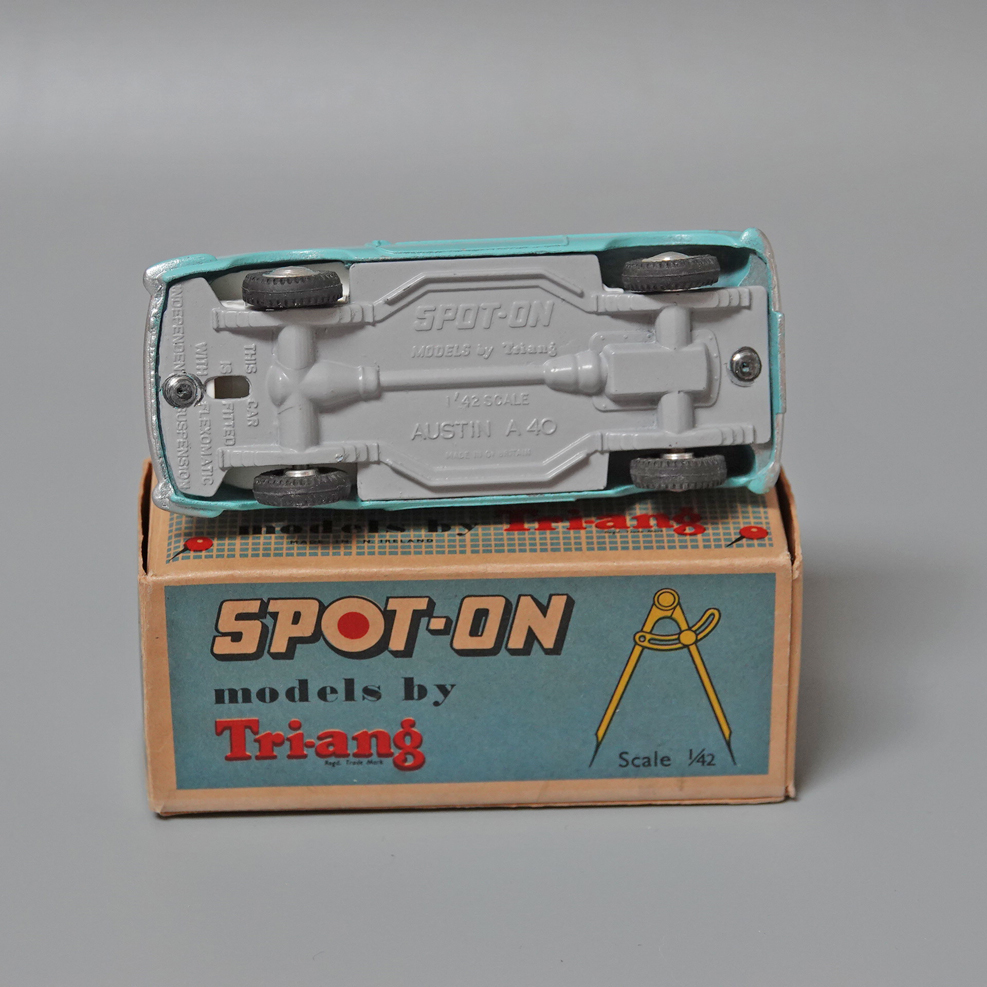 Spot-on 154 Austin A40 in blue / white For Sale
MODEL NAME: Spot-on 154 Austin A40 in blue / white
CONDITION: Excellent very near mint
BOXED: Very near mint ,very small tare and pen to one end flap.
REMARKS: Couple of small chips ,grey base,white interior, black steering wheel, suspention is good.
Reg SGM 102
Pictures have been enlarged so any chips will look larger than they actually are.

£480.00 + shipping
For more photos or information please email me on sales@diecast4u.co.uk
Payment Options
Select Country (for Shipping)
You may also be interested in...