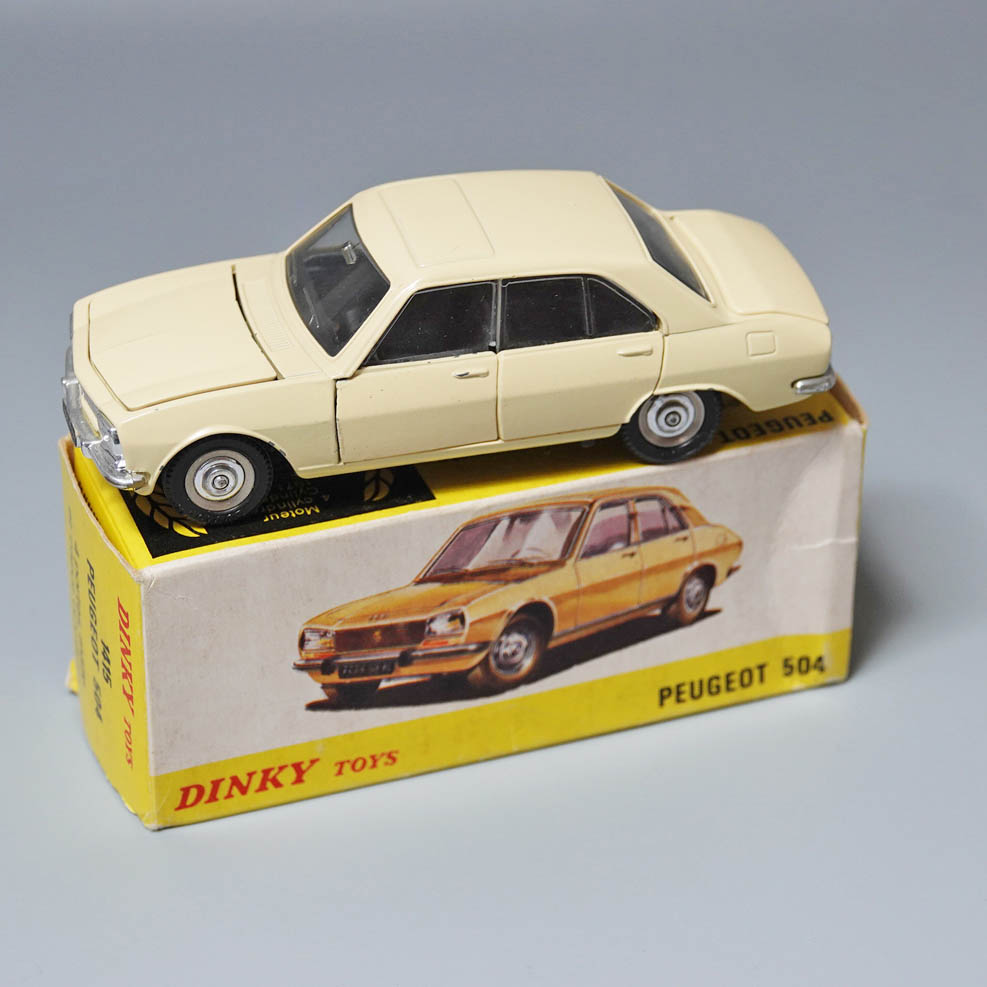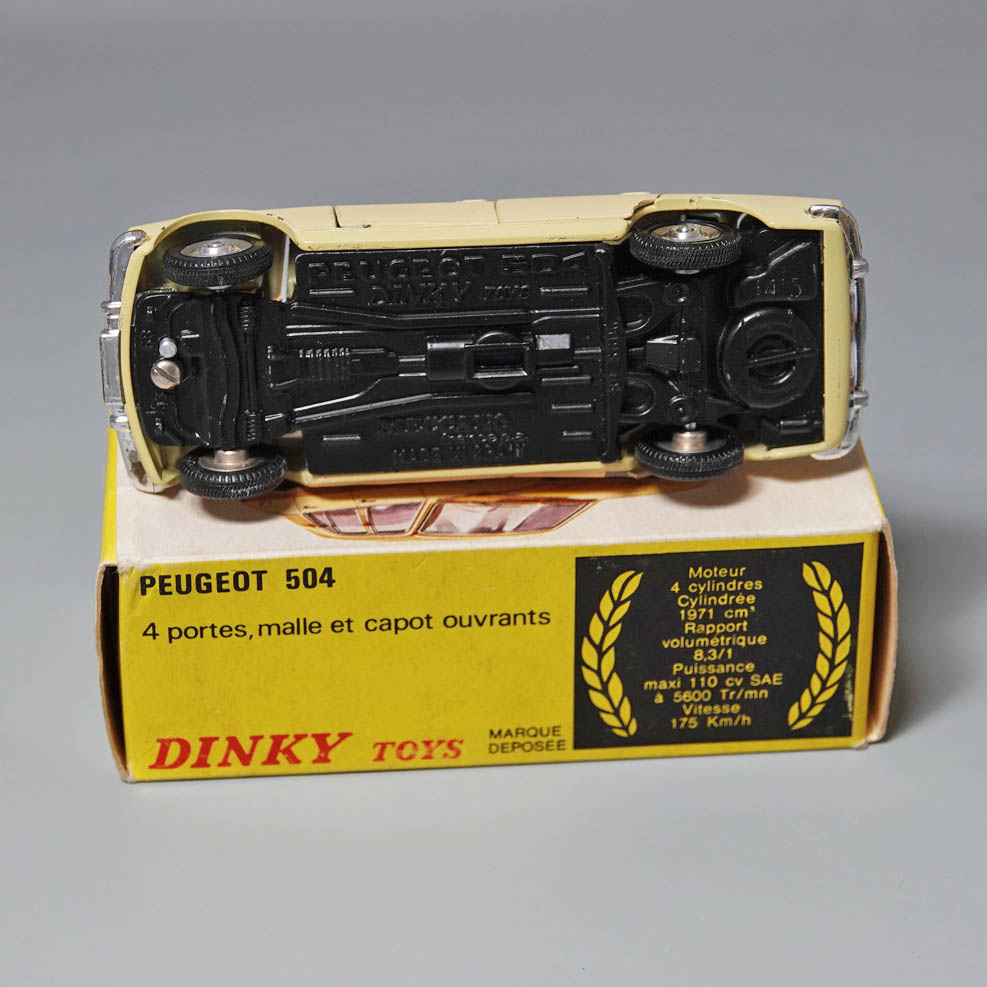 Dinky 1415 Peugeot 504 in cream For Sale
MODEL NAME: Dinky 1415 Peugeot 504 in cream
CONDITION: Good
BOXED: Near mint but grubby and has some buckling where the model has sat
REMARKS: Couple of tiny chips &1 larger at the bottom of the door,all doors,boot and bonnet open and suspension is good.
Pictures have been enlarged so any chips will look larger than they actually are.

£150.00 + shipping
For more photos or information please email me on sales@diecast4u.co.uk
Payment Options
Select Country (for Shipping)
You may also be interested in...