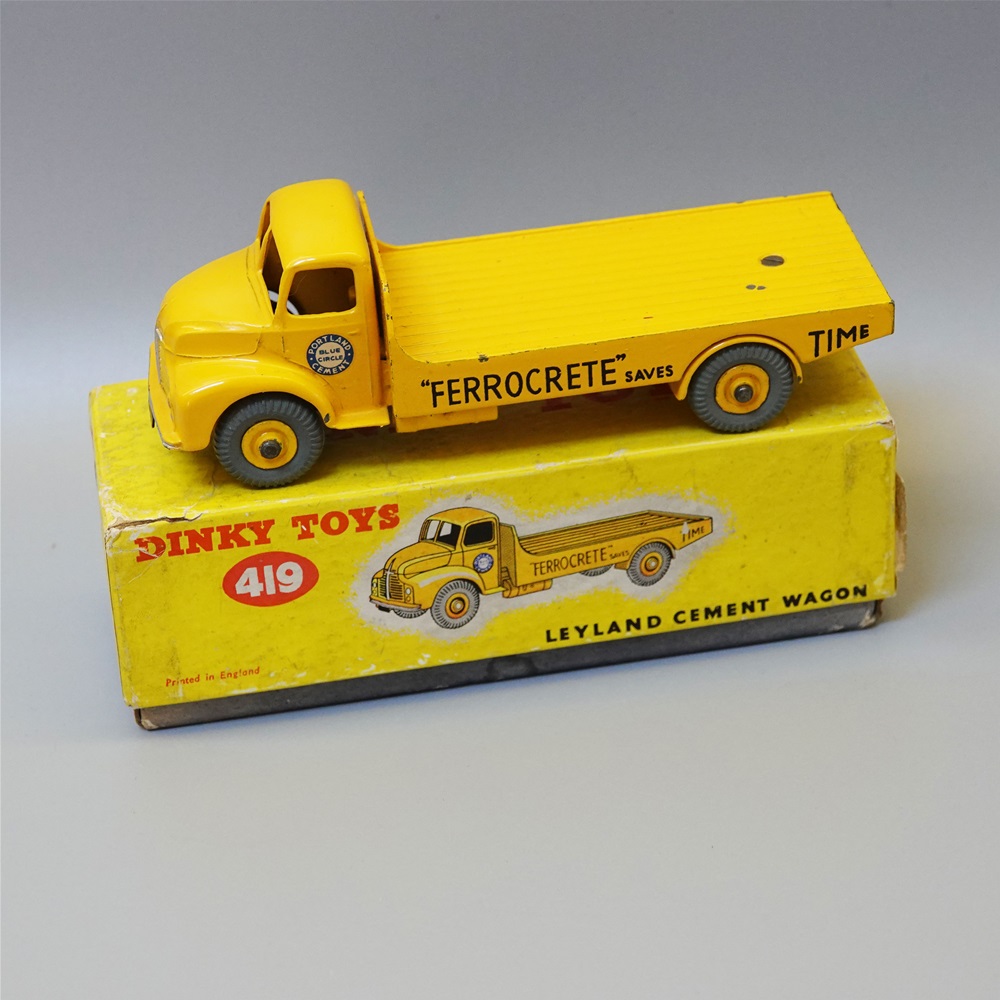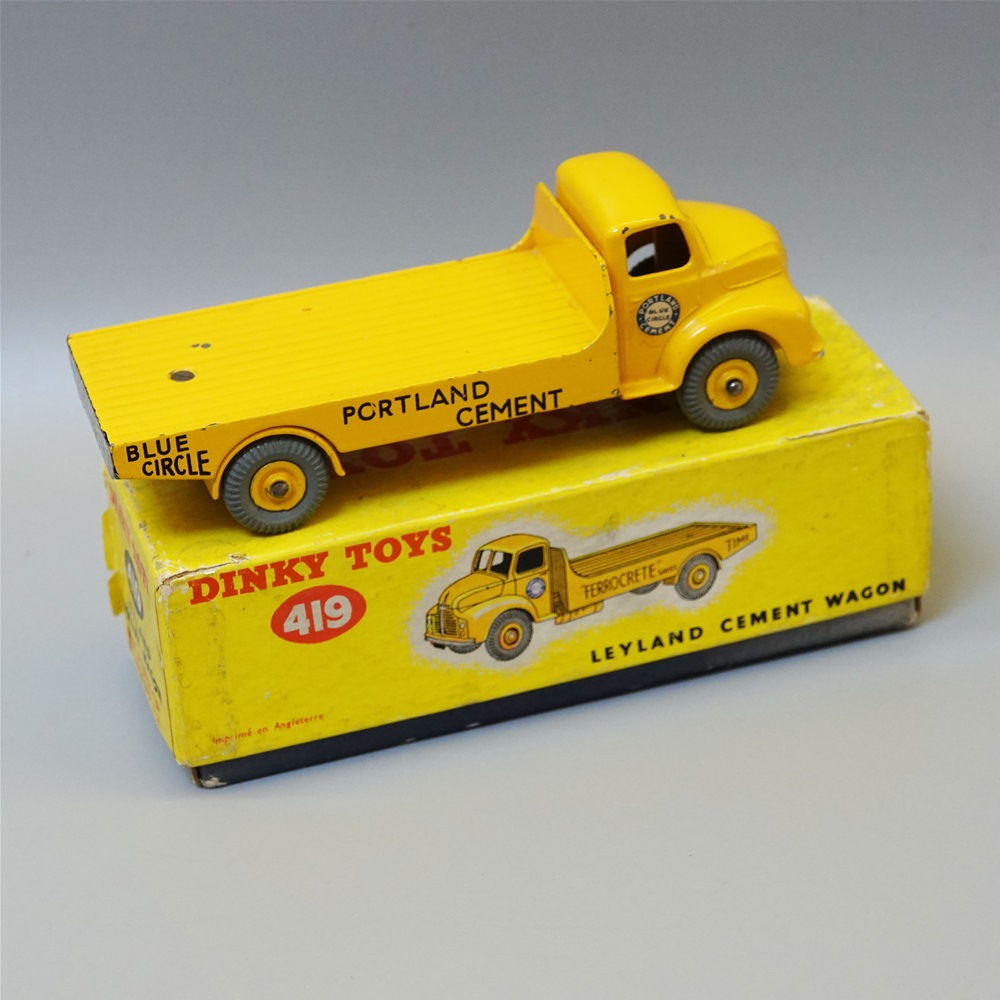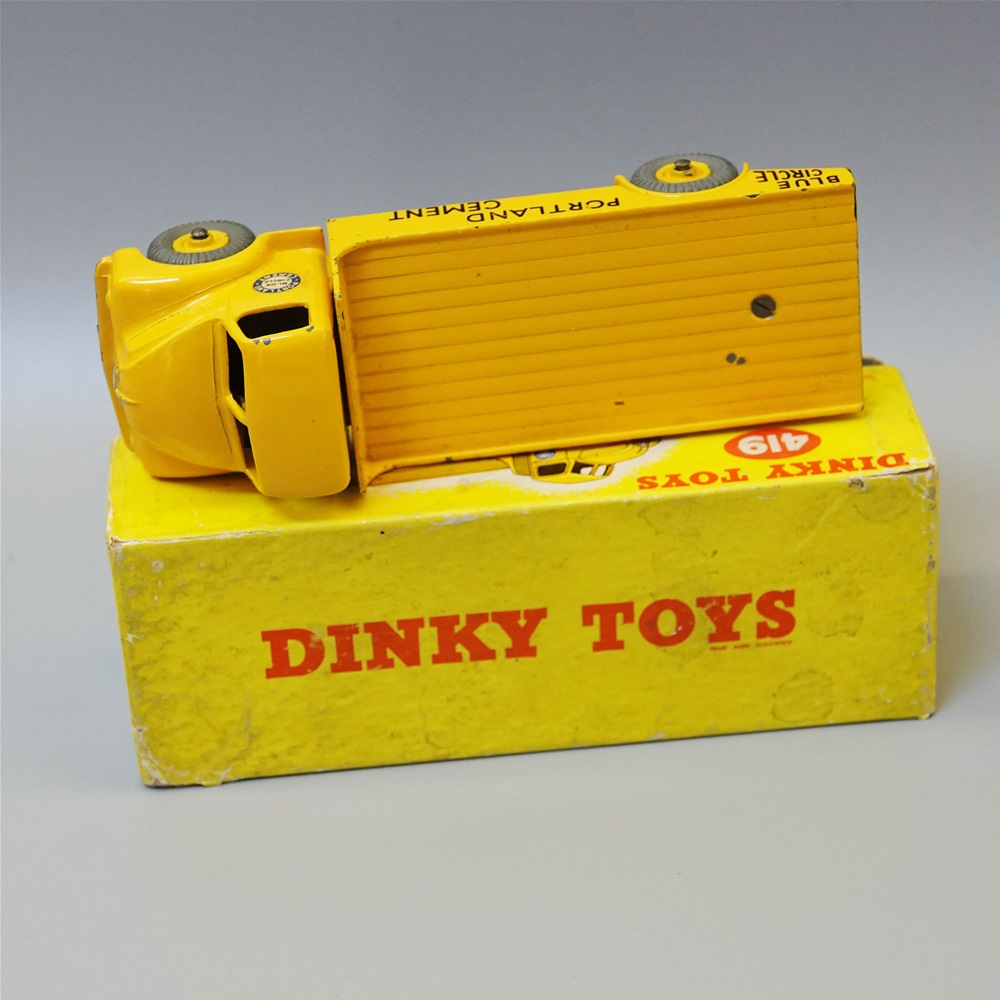 Dinky 419 Leyland Cement wagon For Sale
MODEL NAME: Dinky 419 Leyland Cement wagon
CONDITION: Fair
BOXED: Box is in great shape with no split corners.The lid is grubby and has a minor wear, on the top of the lid it is showing a small tare this is only the papaer covering its not right through the lid, this is showing in pictures 1 and 2. The base has wear to the under side and a thin line of faiding
REMARKS: Model has some light chipping but overall not bad ,the photos have been enlarged so chips look larger than they really are.
£90.00 + shipping
For more photos or information please email me on sales@diecast4u.co.uk
Payment Options
Select Country (for Shipping)
You may also be interested in...