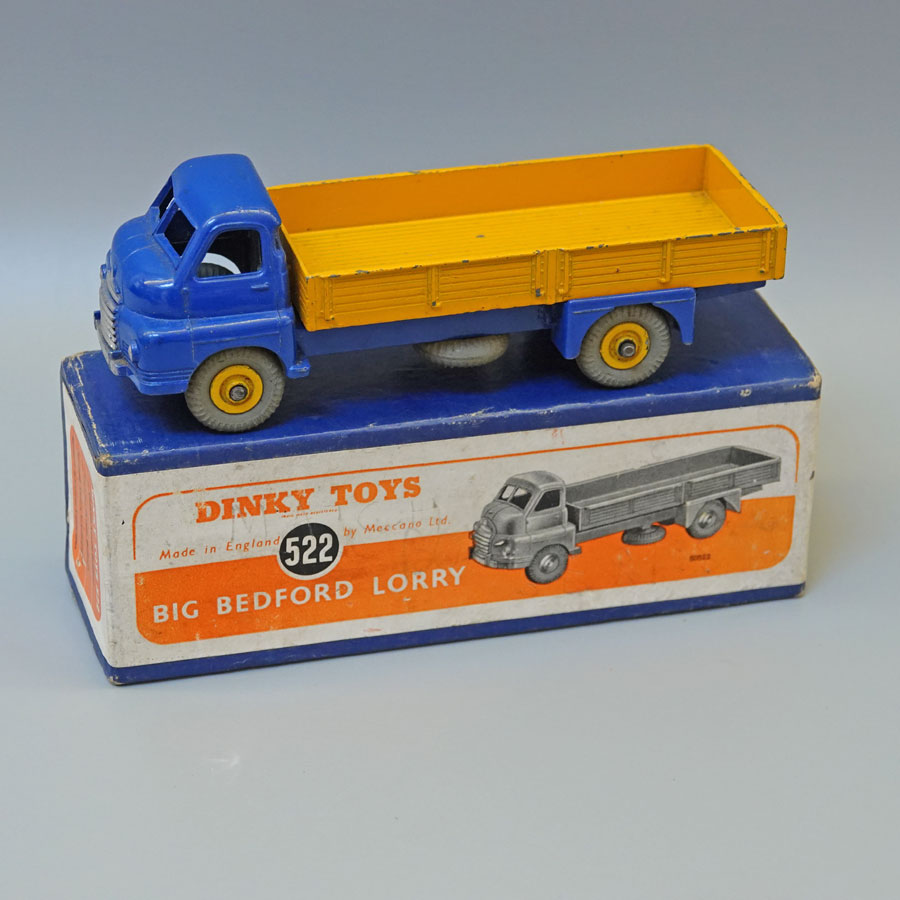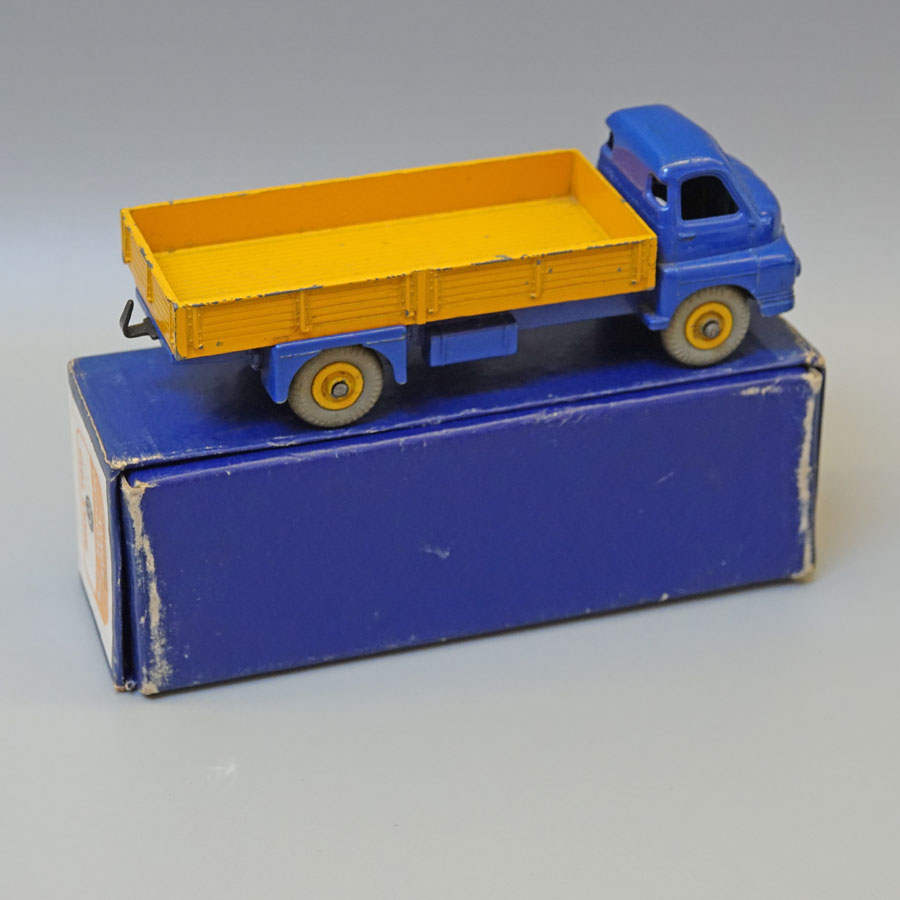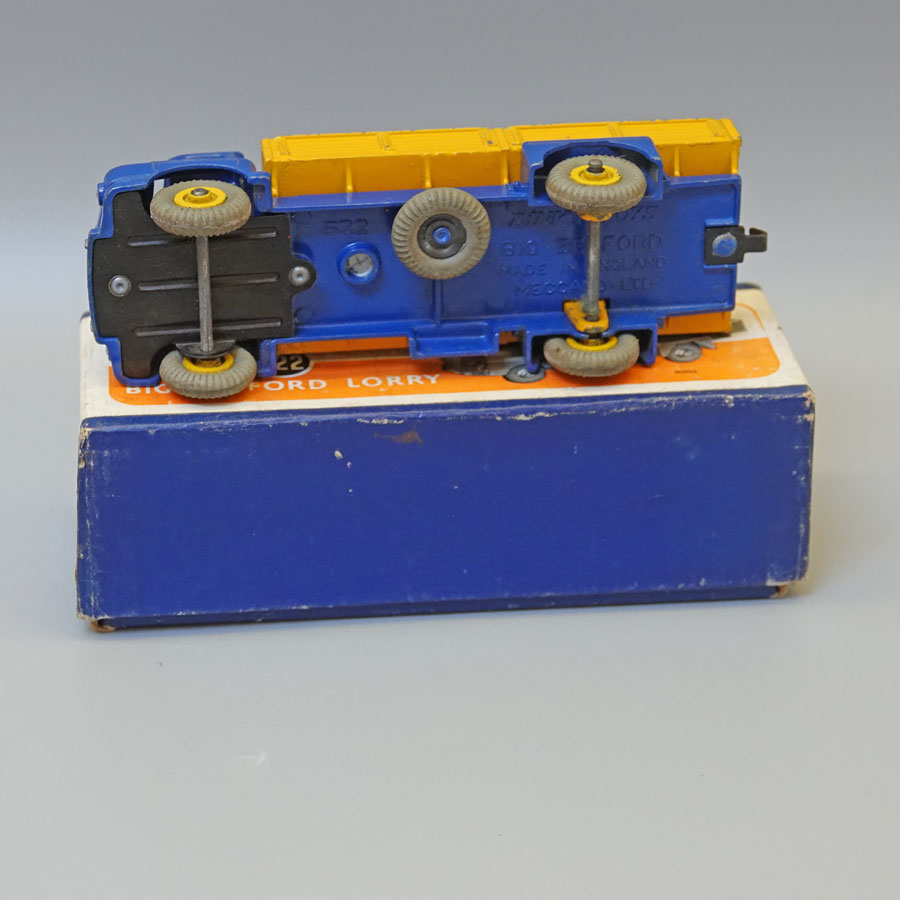 Dinky 522 Big Bedford Lorry in blue and yellow For Sale
MODEL NAME: Dinky 522 Big Bedford Lorry in blue and yellow
CONDITION: Fair
BOXED: Box is in great shape ,the label is a little grubby and there is a price in pencil to one end and faint writting across the top of the number , this has the inky date stamp on the inside. There is some edge wear but over all a lovely box . The base is grubby inside and has some edge wear to the outside.
REMARKS: Model has light chipping to the back, the cab has one very tiny chip to the roof,this is complete with tow hook and spare wheeland has yellow plastic hubs.Thwe photos have been enlarged so the chips will look larger than they really are.

£125.00 + shipping
For more photos or information please email me on sales@diecast4u.co.uk
Payment Options
Select Country (for Shipping)
You may also be interested in...