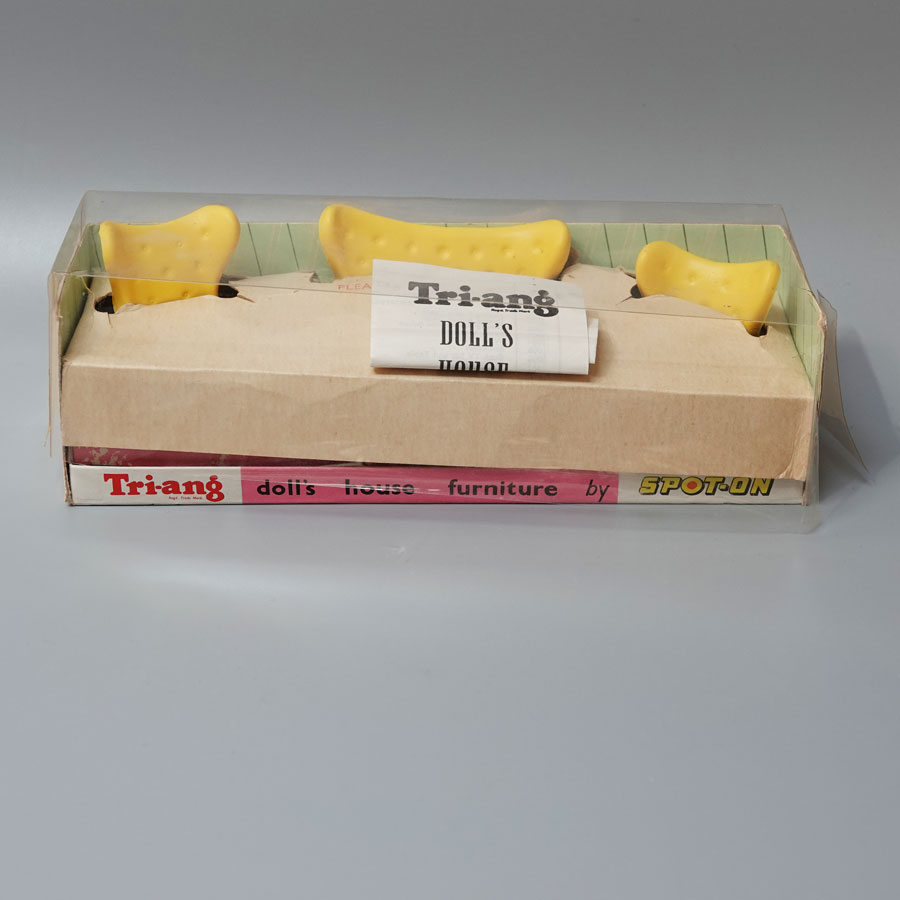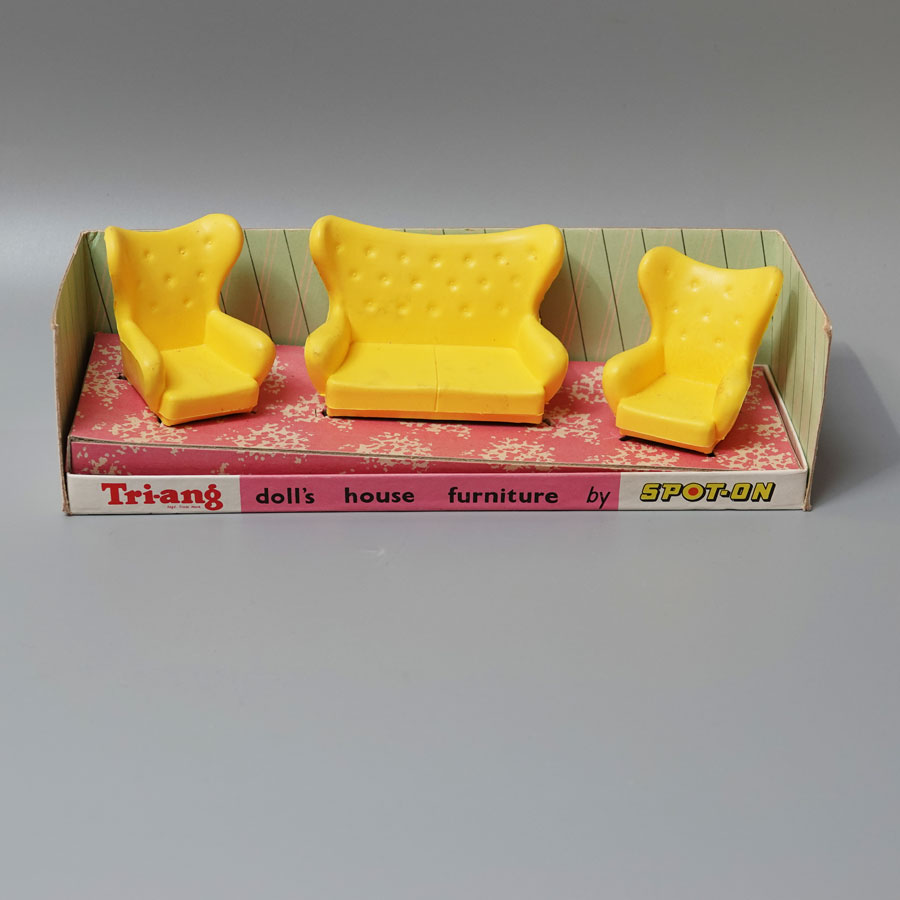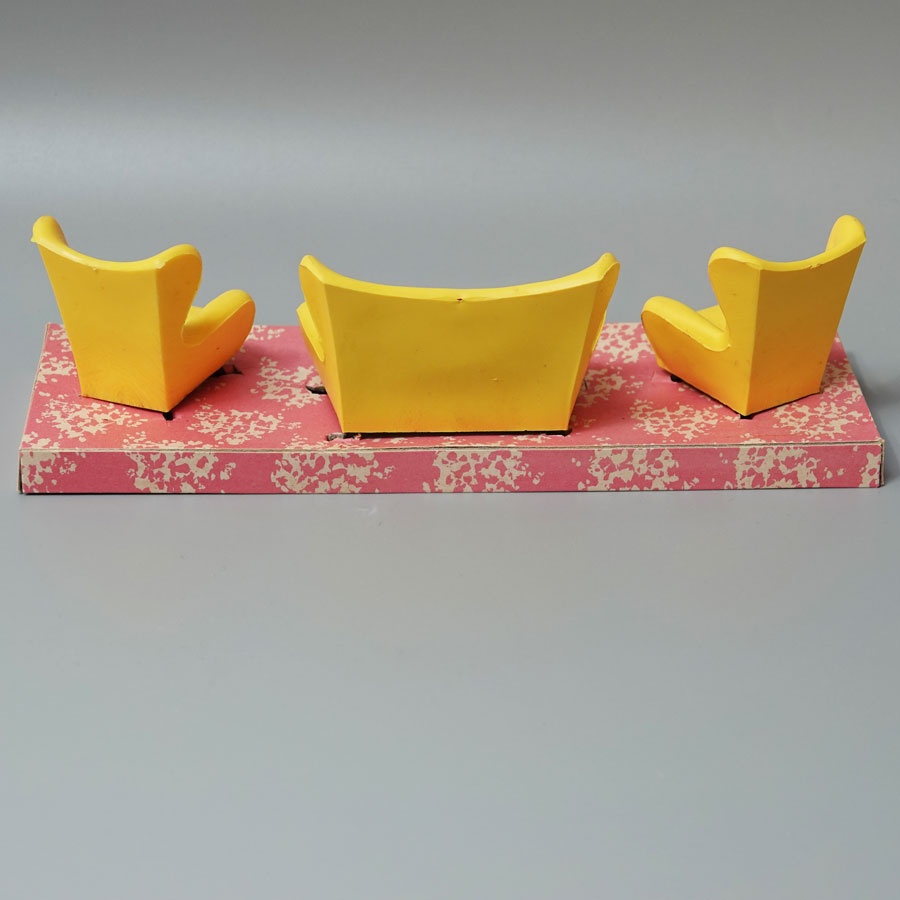 Spot-on Lounge Furniture in yellow For Sale
MODEL NAME: Spot-on Lounge Furniture in yellow
CONDITION: Excellent
BOXED: Box is mint but plastic lid has some damage with spliting.
REMARKS:Triang Spot On furniture the Jenny's Home Range was produced in 1960. The style of this furniture being the late 1950's The furniture is made from moulded plastic and metal.This yellow set is mint apart from a tiny hole on the back of the sette, this colour is harder to find than the other colours.It is also complete with the leaflet.
£40.00 + shipping
For more photos or information please email me on sales@diecast4u.co.uk
Payment Options
Select Country (for Shipping)
You may also be interested in...