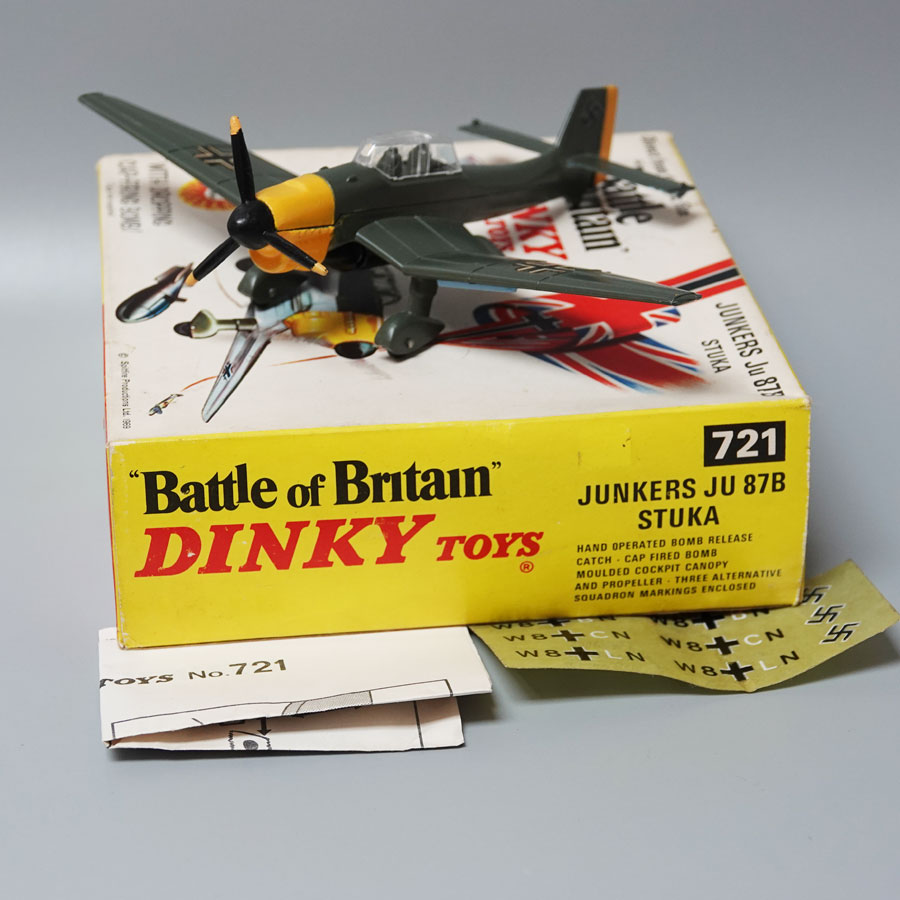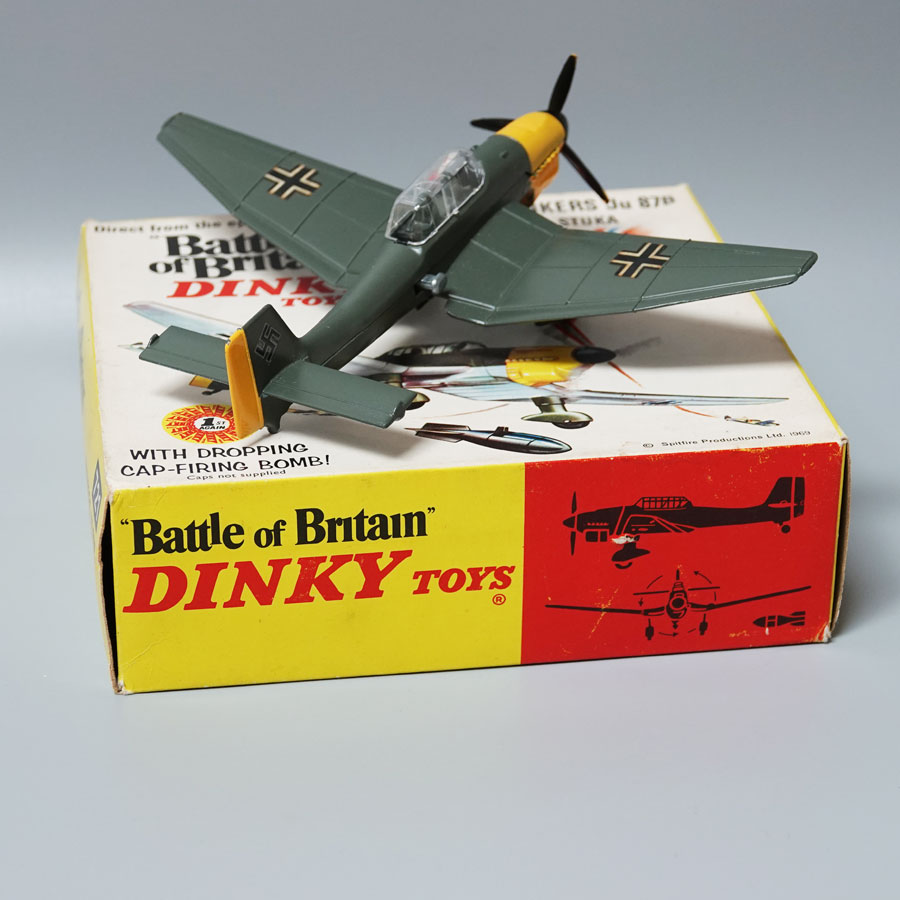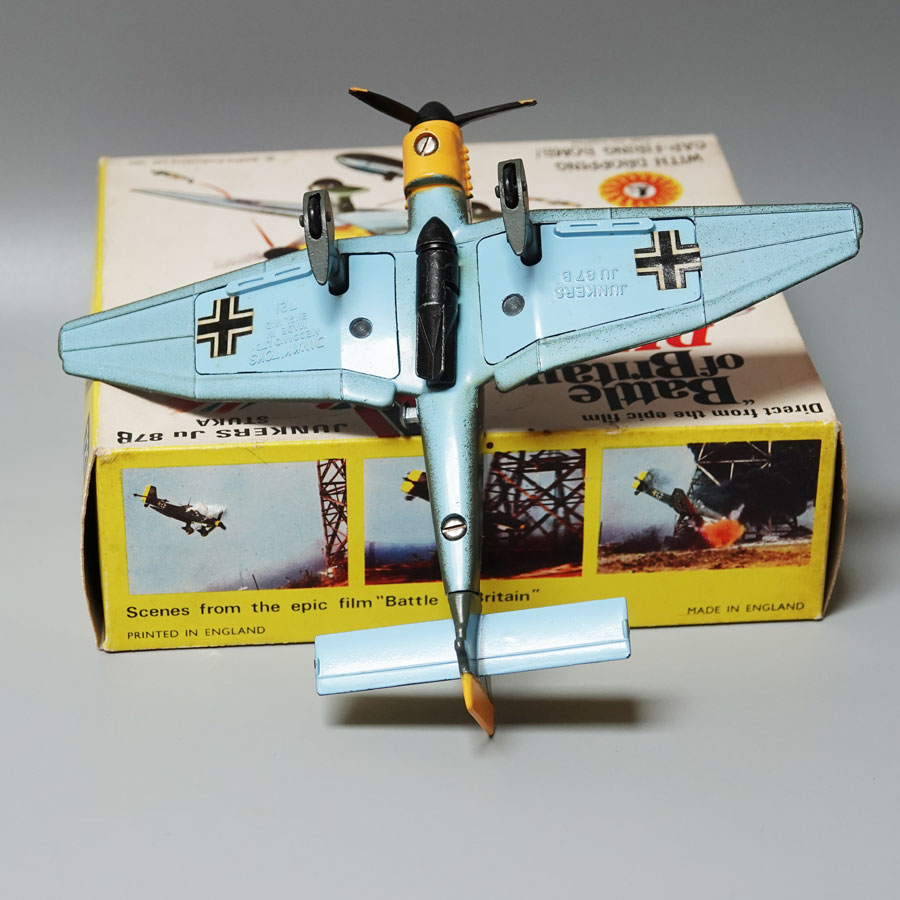 Dinky 721 Battle of Britain Junkers JU 87B Stuka #2 For Sale
MODEL NAME: Dinky 721 Battle of Britain Junkers JU 87B Stuka #2
CONDITION: Excellent very near mint boxed
BOXED: Box is very near mint,with very minor wear there are two dents where the wings have tried to poke through .Complete with all inner packing which is virtually mint.
REMARKS: Model is virtually mint ,I can see one small chip to the top of the tail.There is no damage to the cockpit or propeller. This is complet with instructions, decal sheet and a black bomb.
£170.00 + shipping
For more photos or information please email me on sales@diecast4u.co.uk
Payment Options
Select Country (for Shipping)
You may also be interested in...