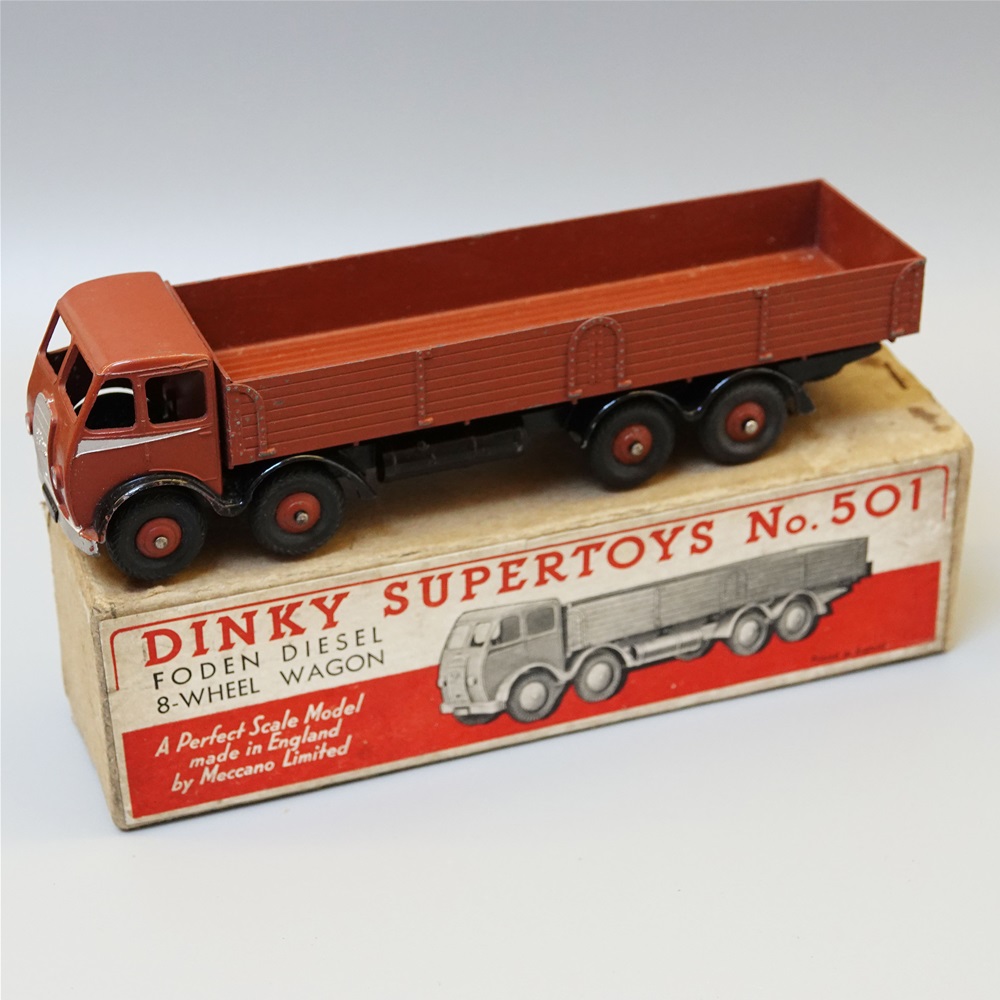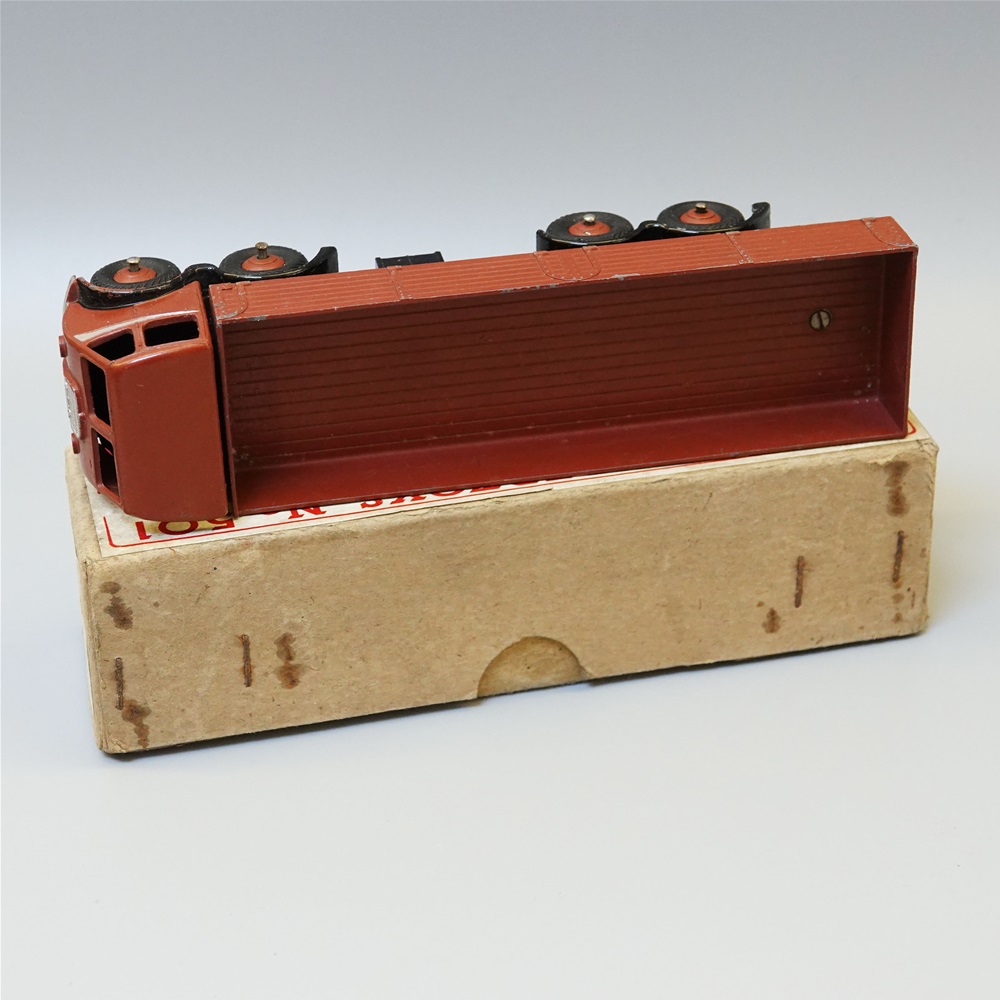 Dinky 501 Foden 8-wheel diesel wagon For Sale
MODEL NAME: Dinky 501 Foden 8-wheel diesel wagon
CONDITION: Excellent
BOXED: Box has some light wear mainly to the underside of the base. Paper lid label has no damage but is grubby with age,the side label has a corner missing,but still readable. Again with this one the staples have rusted an bled slightly,there are 2 staples missing ,stamp to the underside of the base.
REMARKS: This is a lovely model , there are tiny chips mostly to the side raised bits on the bed of the truc. one side is worse than the other.Complete with spare wheel attached .

All photos are enlarged so any chips will look larger than they really are.



£460.00 + shipping
For more photos or information please email me on sales@diecast4u.co.uk
Payment Options
Select Country (for Shipping)
You may also be interested in...