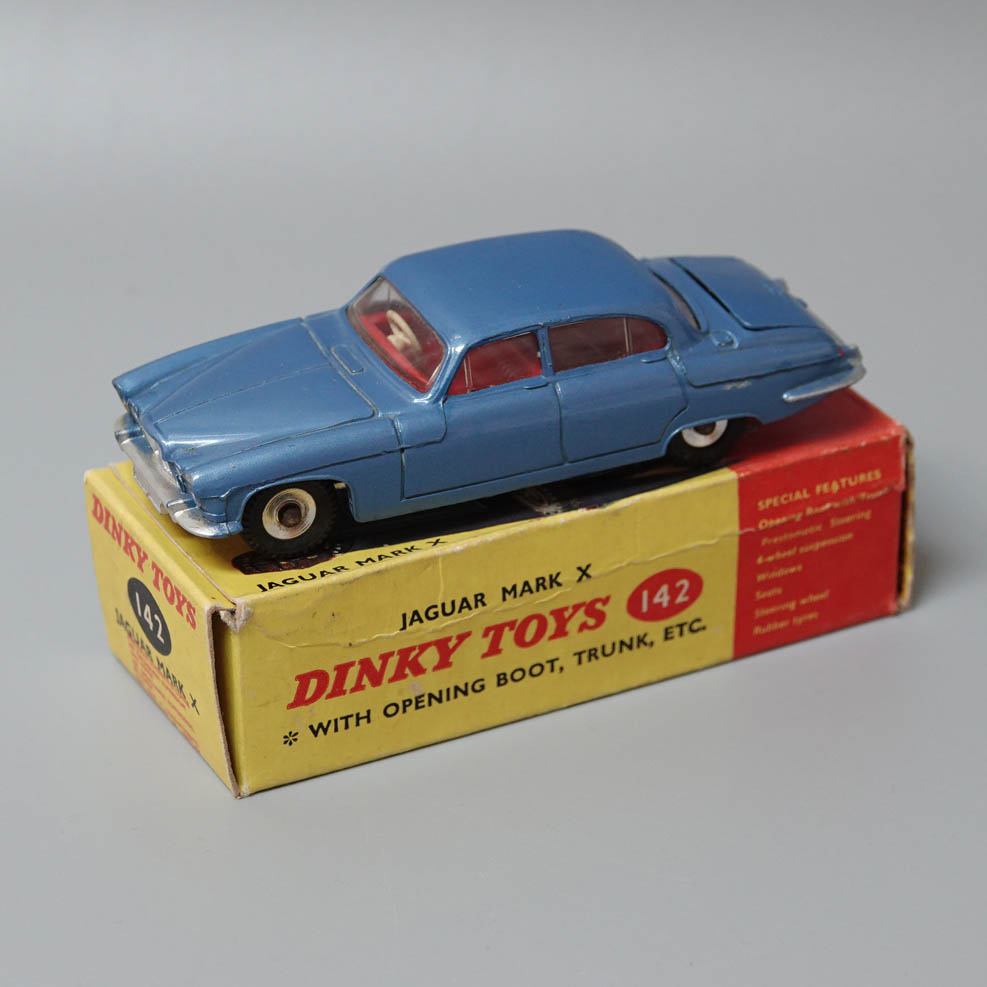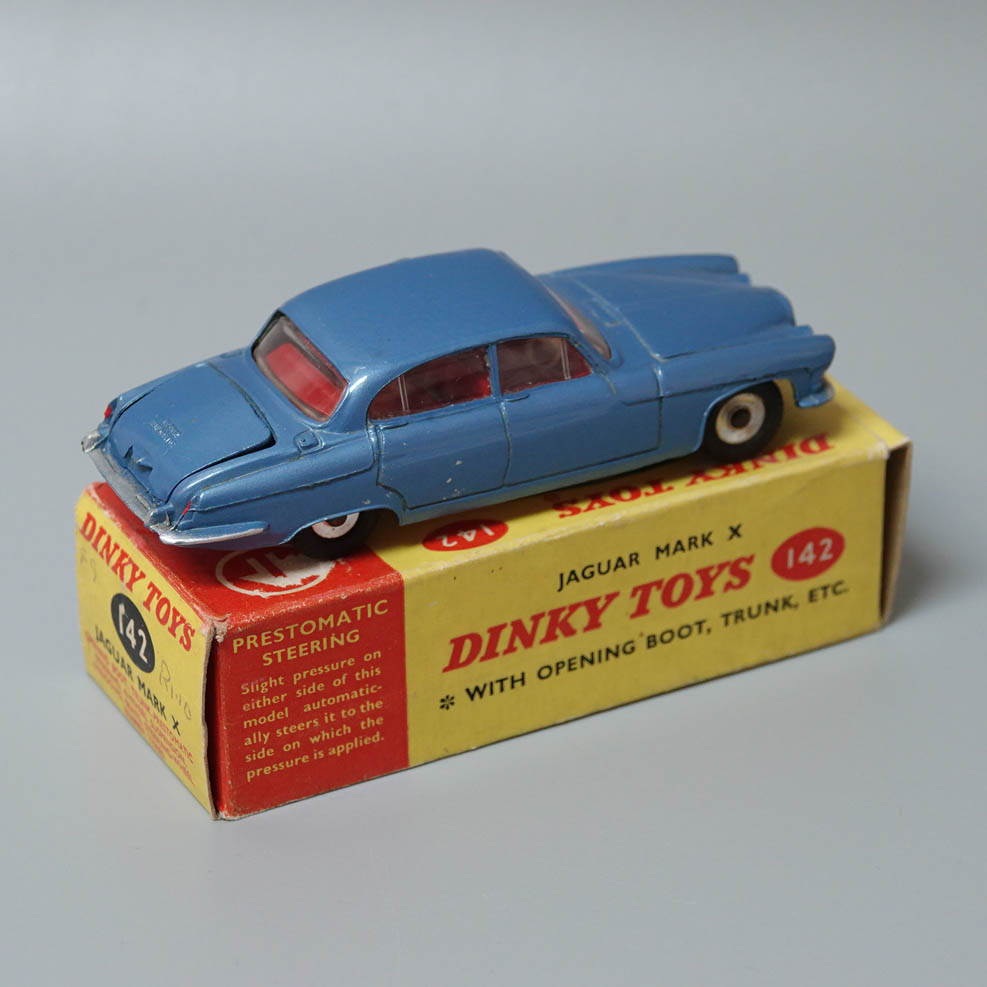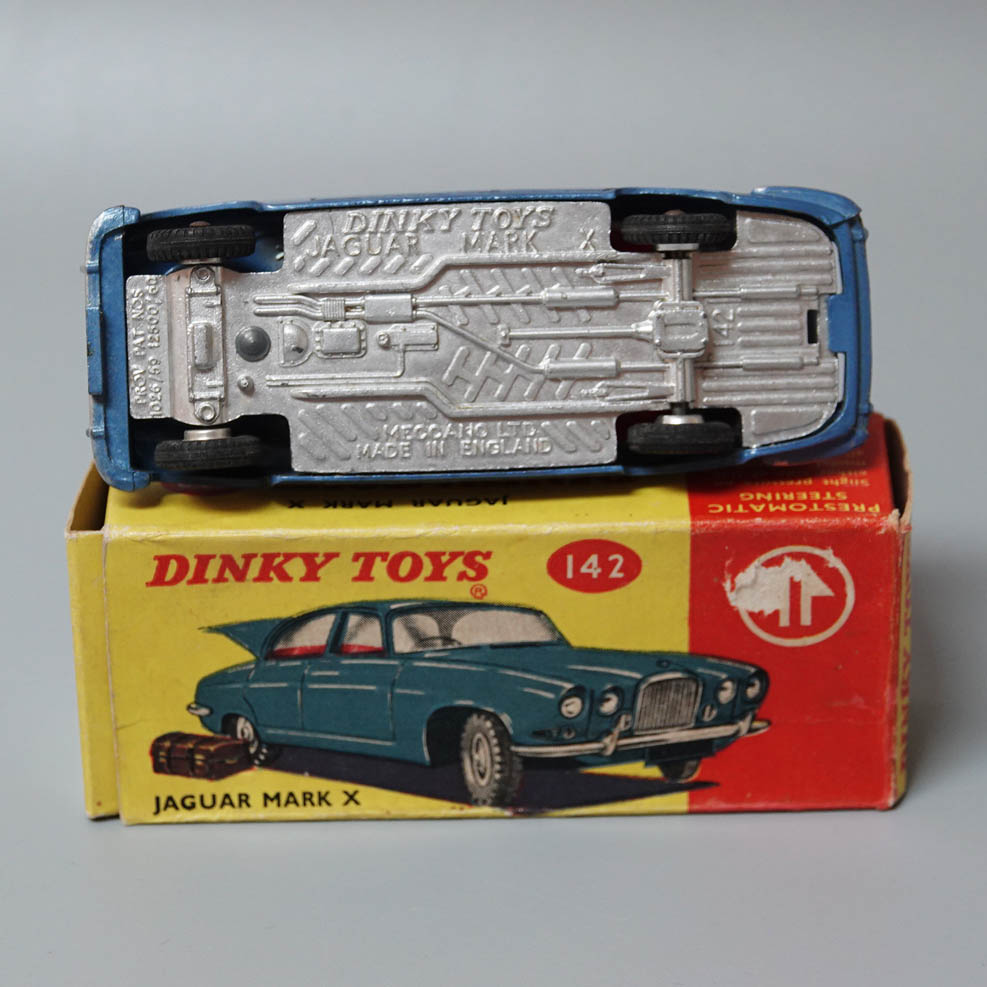 Dinky 142 Jaguar mark x metallic blue For Sale
MODEL NAME: Dinky 142 Jaguar mark x metallic blue
CONDITION: Excellent very near mint

BOXED:this has some wear, as shown in the photos , one inner flap has been cut

REMARKS: This is the mid blue red interior version,couple of tiny chips mostly to the rear door drivers side.

Pictures have been enlarged so any chips will look larger than they actually are.
£80.00 + shipping
For more photos or information please email me on sales@diecast4u.co.uk
Payment Options
Select Country (for Shipping)
You may also be interested in...