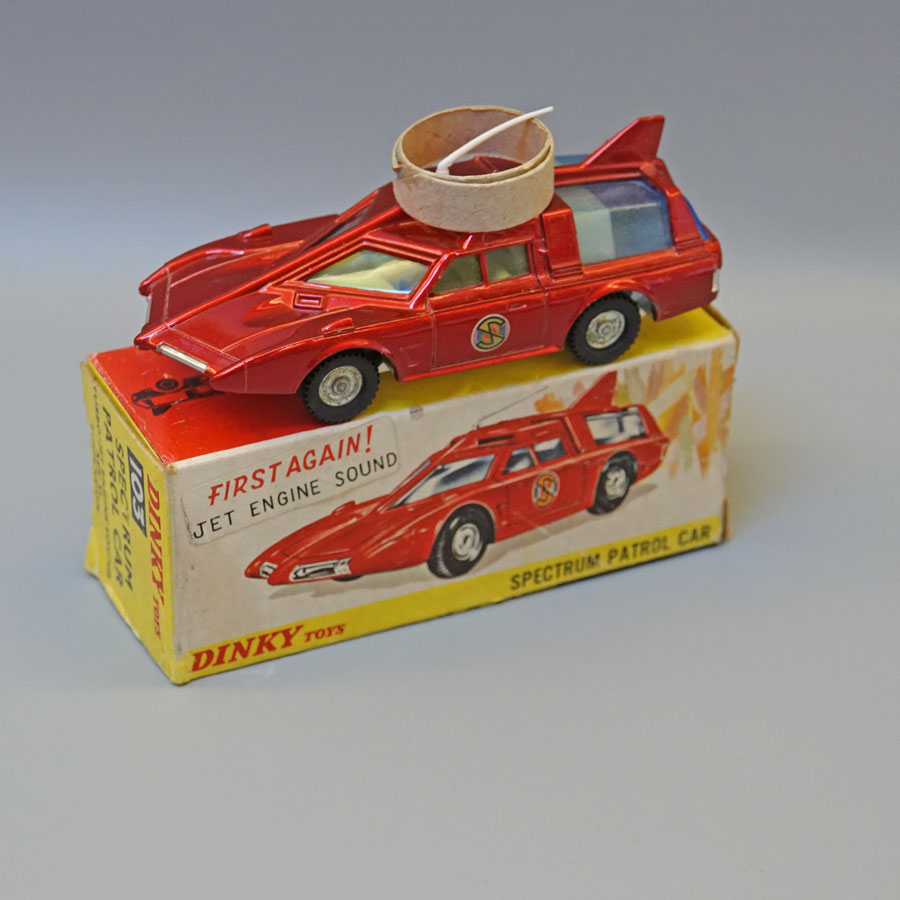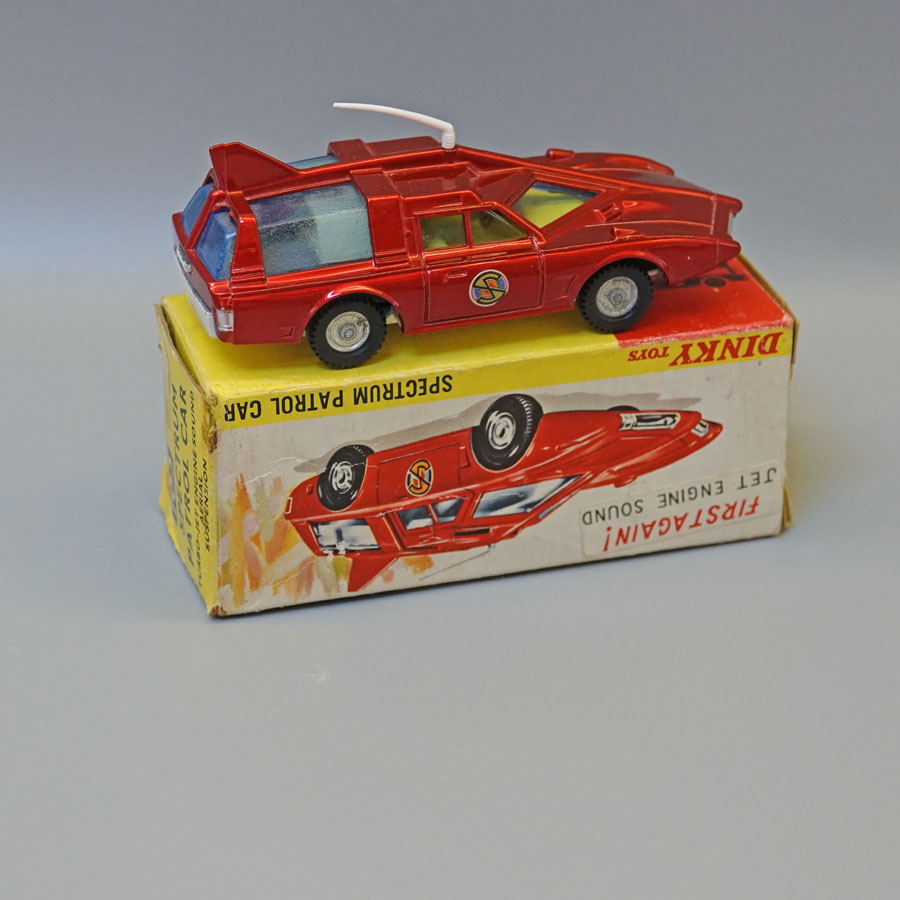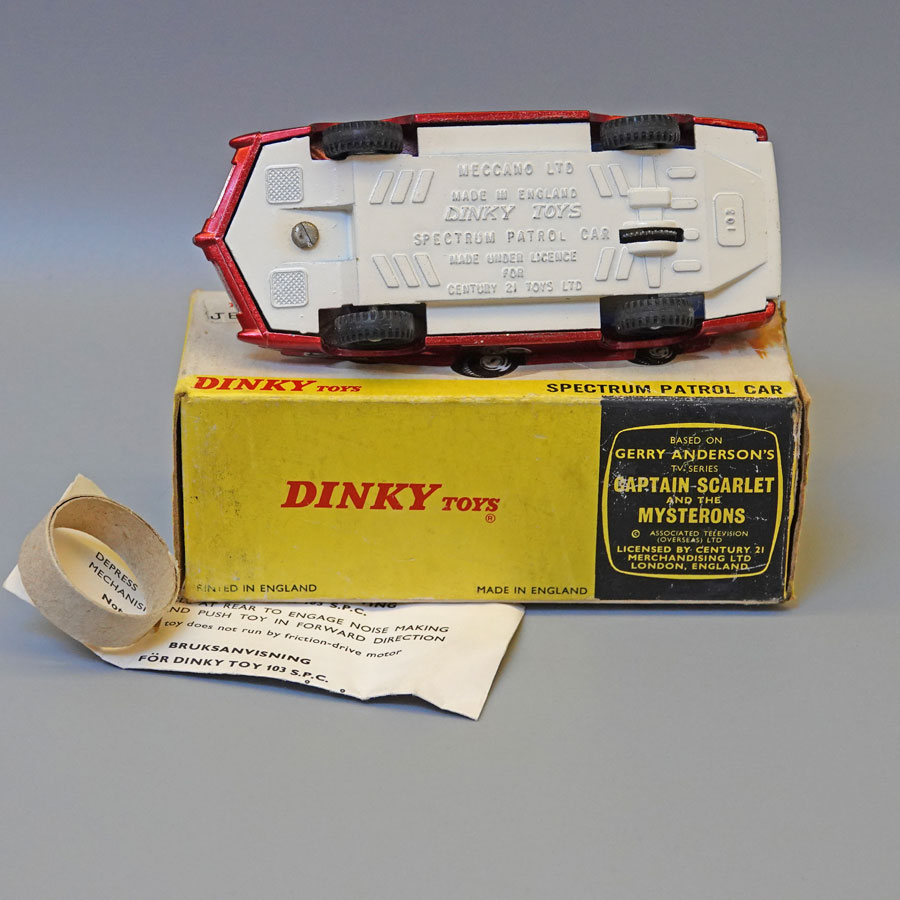 Dinky 103 Spectrum patrol car white base TV series Captain Scarlet For Sale
MODEL NAME: Dinky 103 Spectrum patrol car white base TV series Captain Scarlet
CONDITION: Excellent
BOXED: Box has very little wear but is grubby one end the inner tab is taped, there is also the remenants of a small sticker its in great shape if it wasnt for being gruppy and the tape this would be mint
REMARKS: Model is vitually mint as you can see its the white base version, there are a couple of tiny chips seen with a magnifier and a small scrape to one wheel arch, the suspension is working fine. It is complete with the intruction leaflet and the card O ring.

£300.00 + shipping
For more photos or information please email me on sales@diecast4u.co.uk
Payment Options
Select Country (for Shipping)
You may also be interested in...